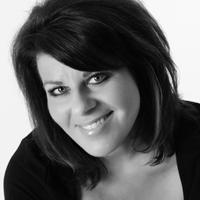 In her lifetime, my daughter has gone by many titles. All too soon, the little bundle of pink who was my baby turned into the young woman I affectionately call The Teenager. But now, with license in hand, and me in the passenger seat, we have entered a new stage of life. She is now officially The Driver.
Being a mother of a teenager gives me enough to worry about, and initially getting used to the fact that she is legally allowed behind the wheel made me nervous. I knew she would probably be alright on the road, we spent some time in the church parking lot practicing, but from safety perspective, I want to make sure she stays as safe as she was sitting in my lap.
I also questioned the financial impact adding a driver would be to our family. Like most teenagers, she has a little to learn about words like "entitlement," and "privilege." Let's just say she's lucky to be getting a spare set of keys, don't even think about your own set of wheels...
The first time we drove together, it was a peaceful Sunday morning in December. She did a beautiful job, and it was fun for me! I could text while she was driving! But regardless of her cool-headed lane changes, we made one steadfast rule. If I give her directions while she is driving, she must follow them, no questions asked. There is nothing she will learn in her three-week (very expensive) driver's training courses that almost thirty years of varied experience cannot trump.
Even though this right of passage is a stark reminder of how quickly these fifteen years have passed, I'm enjoying getting to know my daughter The Driver. The only thing I am left wondering as her life puts speeds forward is how does she keep getting older as I continue to get younger?
Written by: Jennifer Reeves is a customer-service guru, and she is known around the office for her electrifying personality and contagious laugh. When she isn't spreading cheer at Serendipity, she is relaxing at her home in Holland with her beloved daughter, The Teenager, aka, Mackenzie.