It's been nearly a year since West Michigan Woman launched online. This time last December, the office was abuzz with preparations. There were in-depth discussions about the font, the color scheme, and the layout we would use to give the website the aesthetic we wanted—and attract the reader dynamic we hoped for.
And speaking of dynamic, as I reflect on a year with West Michigan Woman, I am so honored and pleased with the array of women I've been able to get to know through interviews.I've laughed, I've cried, I've been inspired, I've been called to action, I've made new friends. I hope that through some of our articles, you have also been able to experience the incredible journeys and stories of women who live right here in our neighborhoods.
I briefly moved to Alpena after graduating from Michigan State University, in East Lansing, so I have spent a little time away from the west side. I came back just a few months before West Michigan Woman launched, and I could not think of a better way to get to know my home again. People say there is a certain secret something wonderful about West Michigan, and thanks to all of the stories women have shared with us, we know that it is generosity and a genuine spirit of compassion that makes our region unique and—in my very biased opinion—the best place in the world.
Thank you to all who have shared and continue to share your lives with me and with our readers!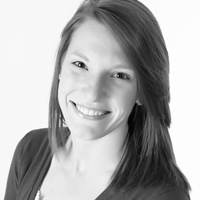 Written by: Erika Fifelski is West Michigan Woman magazine's editorial coordinator. She graduated from Michigan State University with a degree in journalism. Erika was born and raised in West Michigan, and after a brief stint on the sunrise side, she's home and loving it.