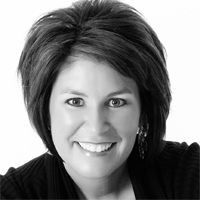 The New Year is the perfect time to start something new, don't you think? That's why we are so excited to launch WestMichiganWoman.com!
Since we opened Serendipity Media, LLC in 2002, we have desired a local product that would be unique, and that is exactly what we hope West Michigan Woman will be. We wanted to show local support and be involved with the community that our company has been a part of for the past nine years.
WestMichiganWoman.com is one of few online lifestyle sources focused on the West Michigan area and that is dedicated to professional and influential women.
The new site focuses on providing timely and relevant content that will appeal to professional and influential women in the West Michigan area on topics ranging from career to home.
And West Michigan Woman will highlight local women and the impact they make on the West Michigan community.
Look around and let us know what you think. This website is for you—a West Michigan Woman!
P.S. This August, we'll be launching a print magazine, too! Watch for details!
Written by: Kasie Smith is a Michigan native. She was born in Traverse City, and now lives in Grand Rapids. She enjoys golfing, spending time in the sun, and watching romantic comedies with her very own leading men, her husband Jason and her twin boys, Jackson and Spencer.