It's that time again! The leaves are beginning to turn their warmest hues and the air has gotten crisper, just as the vibes start to get a bit spooky. And while the autumnal scenery truly settles in, you may be looking for a spooky read to really set the tone. Fear not! We've got you covered. From witchy romance to spine-tingling thrillers, keep reading to learn what titles are on our recommendation and TBR (to be read) list this fall.
The Ex Hex
By Erin Sterling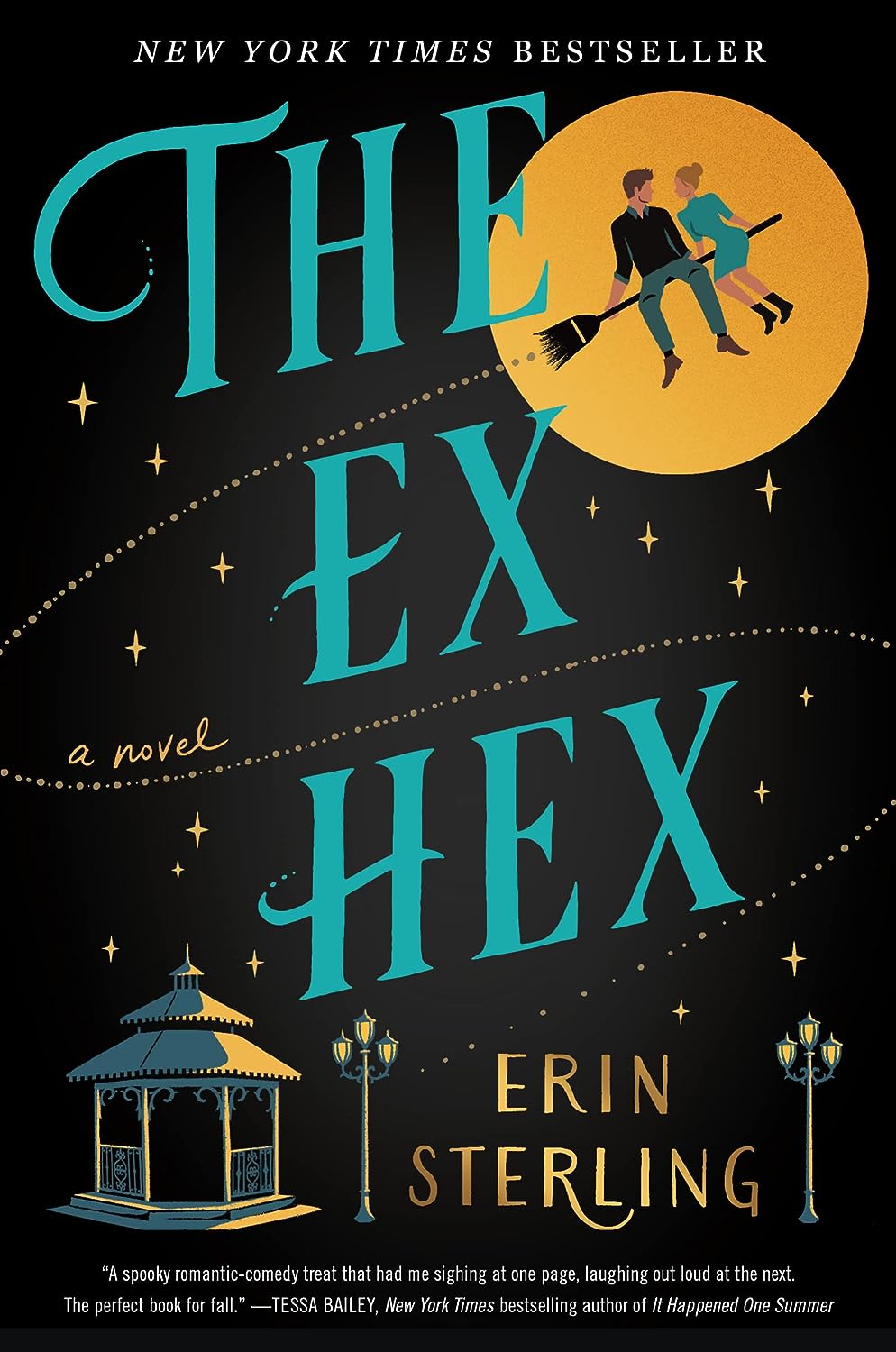 "Nine years ago, Vivienne Jones nursed her broken heart like any young witch would: vodka, weepy music, bubble baths ... and a curse on the horrible boyfriend. Sure, Vivi knows she shouldn't use her magic this way, but with only an "orchard hayride" scented candle on hand, she isn't worried it will cause him anything more than a bad hair day or two.
That is until Rhys Penhallow, descendent of the town's ancestors, breaker of hearts, and annoyingly just as gorgeous as he always was, returns to Graves Glen, Georgia. What should be a quick trip to recharge the town's ley lines and make an appearance at the annual fall festival turns disastrously wrong. With one calamity after another striking Rhys, Vivi realizes her silly little Ex Hex may not have been so harmless after all.
Suddenly, Graves Glen is under attack from murderous wind-up toys, a pissed off ghost, and a talking cat with some interesting things to say. Vivi and Rhys have to ignore their off the charts chemistry to work together to save the town and find a way to break the break-up curse before it's too late."
How to Sell a Haunted House
By Grady Hendrix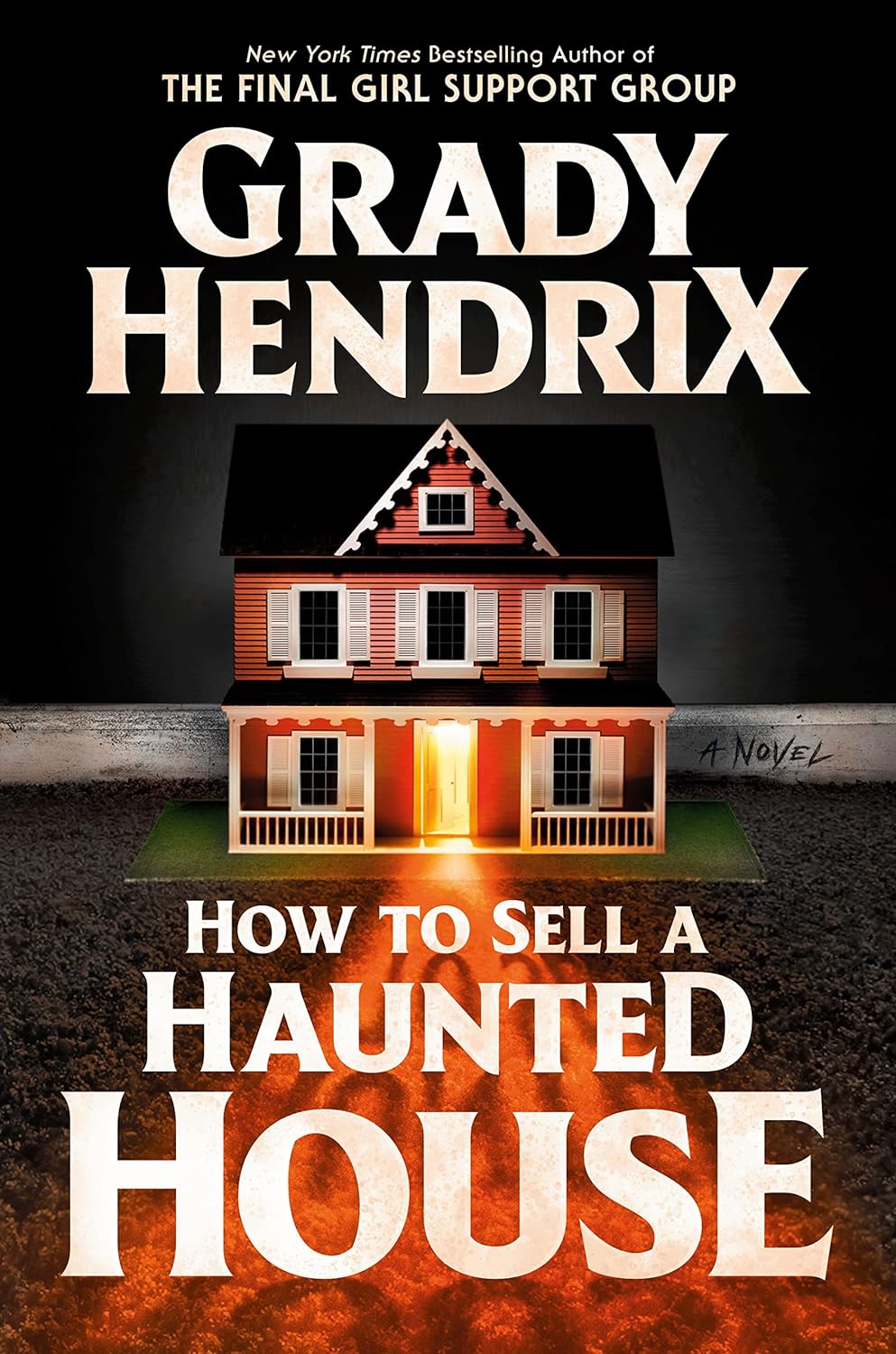 "When Louise finds out her parents have died, she dreads going home. She doesn't want to leave her daughter with her ex and fly to Charleston. She doesn't want to deal with her family home, stuffed to the rafters with the remnants of her father's academic career and her mother's lifelong obsession with puppets and dolls. She doesn't want to learn how to live without the two people who knew and loved her best in the world.
Most of all, she doesn't want to deal with her brother, Mark, who never left their hometown, gets fired from one job after another, and resents her success. Unfortunately, she'll need his help to get the house ready for sale because it'll take more than some new paint on the walls and clearing out a lifetime of memories to get this place on the market.
But some houses don't want to be sold, and their home has other plans for both of them ..."
My Sister, the Serial Killer
By Oyinkan Braithwaite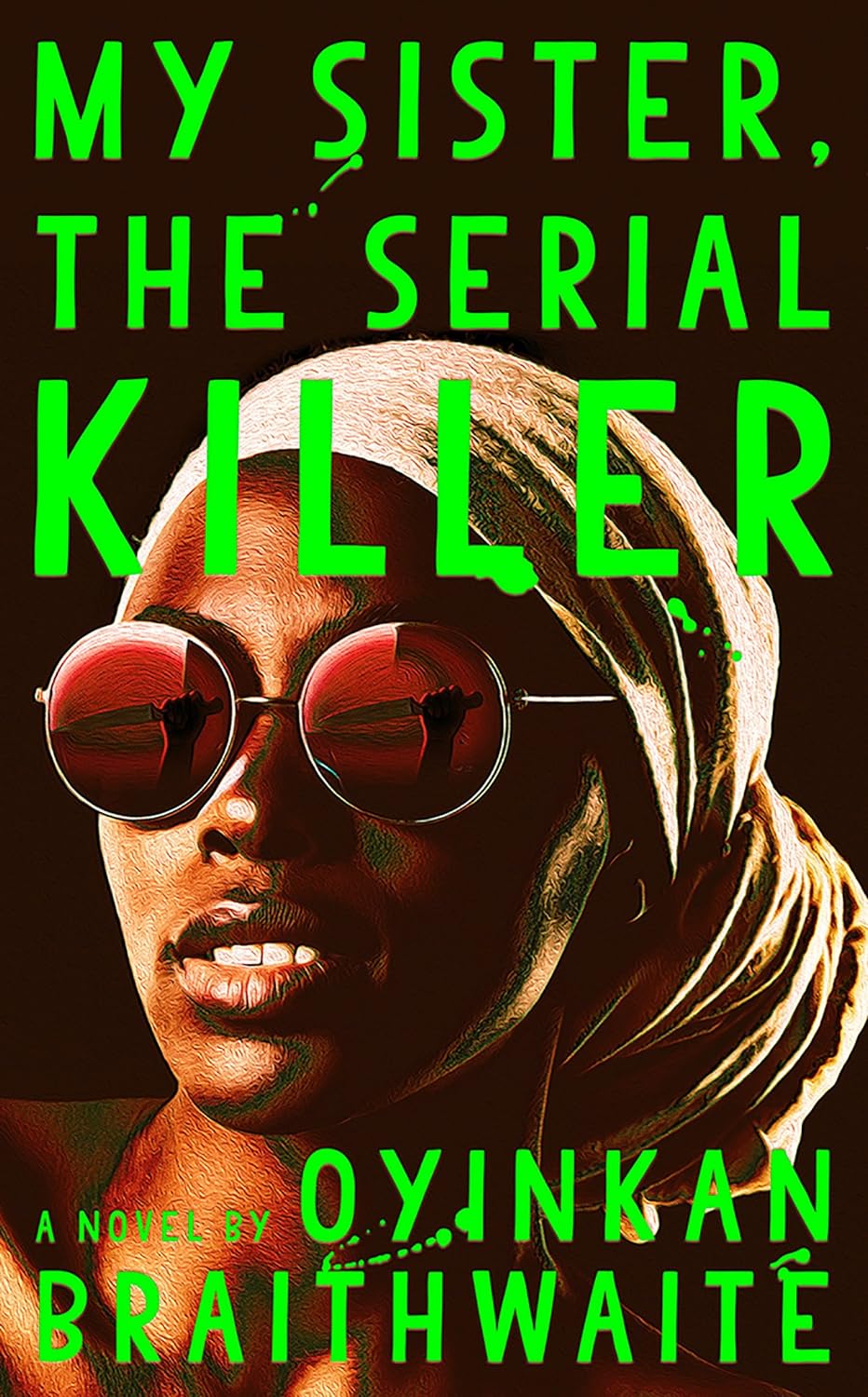 "Korede's sister Ayoola is many things: the favorite child, the beautiful one, possibly sociopathic. And now Ayoola's third boyfriend in a row is dead, stabbed through the heart with Ayoola's knife.
Korede's practicality is the sisters' saving grace. She knows the best solutions for cleaning blood (bleach, bleach, and more bleach), the best way to move a body (wrap it in sheets like a mummy), and she keeps Ayoola from posting pictures to Instagram when she should be mourning her "missing" boyfriend. Not that she gets any credit.
Korede has long been in love with a kind, handsome doctor at the hospital where she works. She dreams of the day when he will realize that she's exactly what he needs. But when he asks Korede for Ayoola's phone number, she must reckon with what her sister has become and how far she's willing to go to protect her."
The Very Secret Society of Irregular Witches
By Sangu Mandanna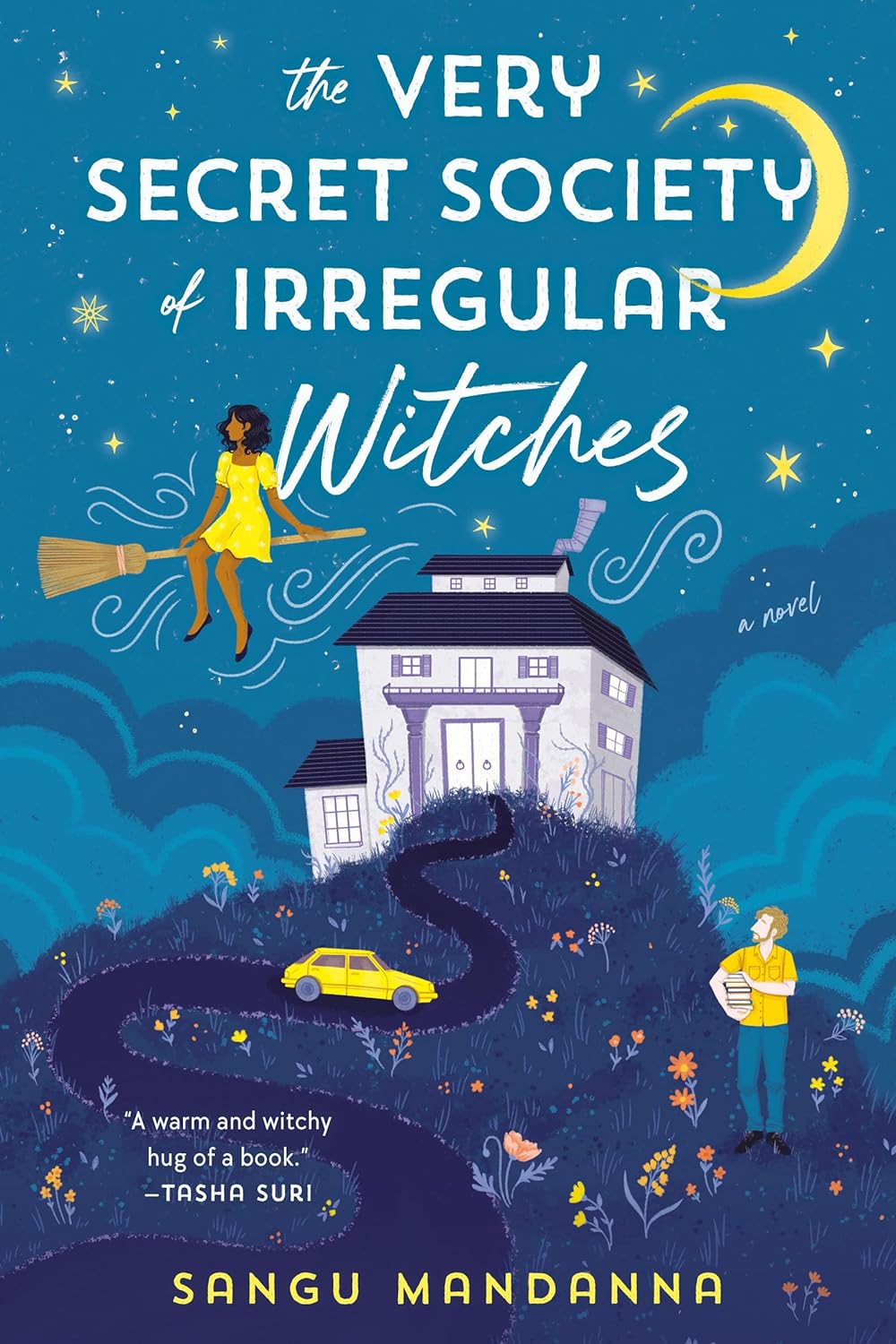 "As one of the few witches in Britain, Mika Moon knows she has to hide her magic, keep her head down, and stay away from other witches so their powers don't mingle and draw attention. And as an orphan who lost her parents at a young age and was raised by strangers, she's used to being alone and she follows the rules ... with one exception: an online account, where she posts videos "pretending" to be a witch. She thinks no one will take it seriously.
But someone does. An unexpected message arrives, begging her to travel to the remote and mysterious Nowhere House to teach three young witches how to control their magic. It breaks all of the rules, but Mika goes anyway, and is immediately tangled up in the lives and secrets of not only her three charges, but also an absent archaeologist, a retired actor, two long-suffering caretakers, and ... Jamie. The handsome and prickly librarian of Nowhere House would do anything to protect the children, and as far as he's concerned, a stranger like Mika is a threat. An irritatingly appealing threat.
As Mika begins to find her place at Nowhere House, the thought of belonging somewhere begins to feel like a real possibility. But magic isn't the only danger in the world, and when peril comes knocking at their door, Mika will need to decide whether to risk everything to protect a found family she didn't know she was looking for ..."
The Dollhouse: A Psychological Thriller
By Sara Ennis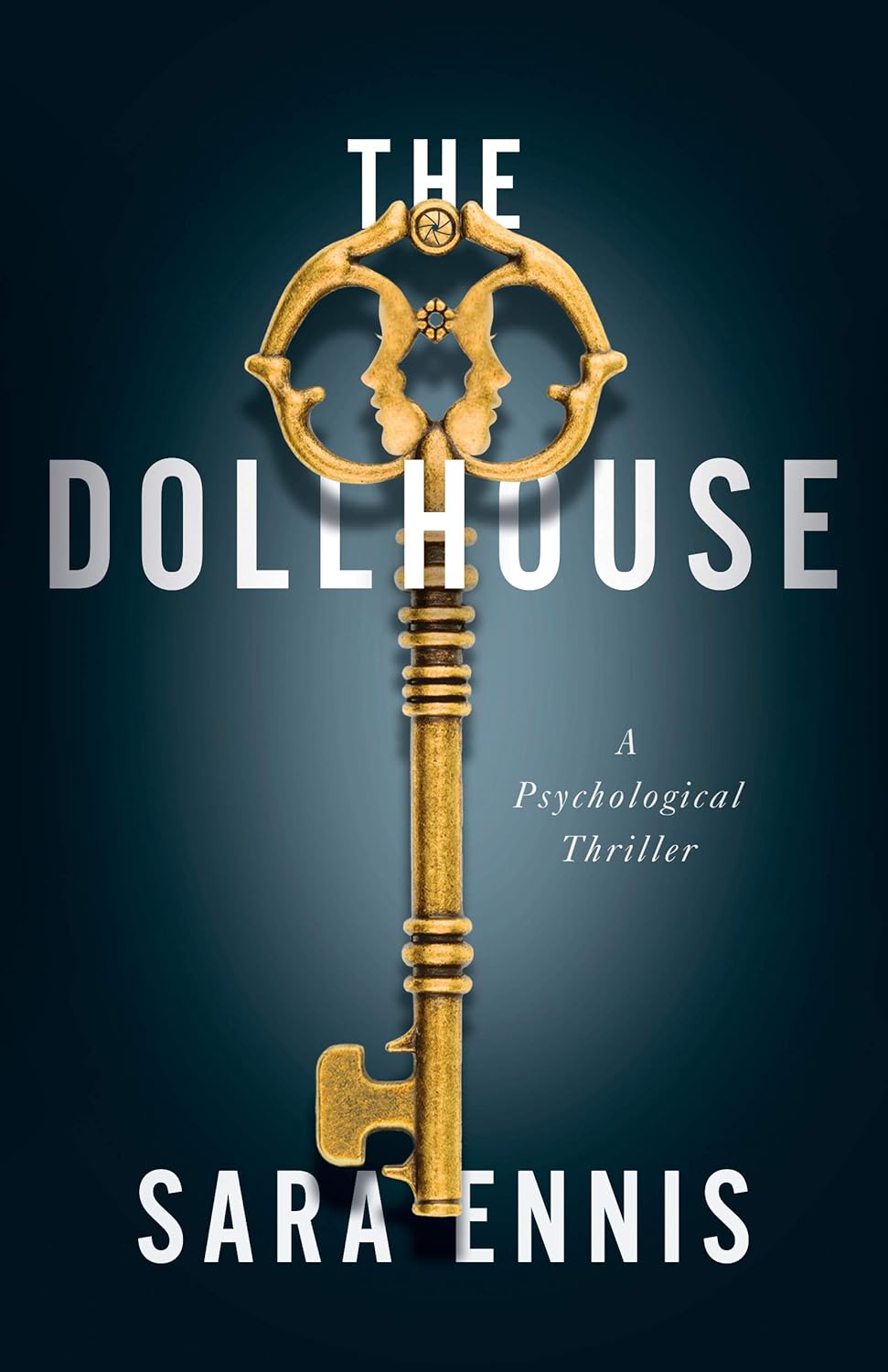 "Alfred needs Dolls. Blonde, blue-eyed human dolls that will help him rewrite his past and change his future. Twins Angel and Bud are used to making do. Their dad is in prison, and mom won't win parenting awards. Bud thrives on neglect, but Angel isn't so strong.
Now they're captives in a place called the Dollhouse, and things have gone from bad to worse. The Dolls are forced to re-stage old photographs, but satisfying Alfred is not easy. He has a twisted sense of humor and a violent temper that explodes when things don't go his way—and sometimes when they do.
Angel knows that if she and the other Dolls are to survive this warped playtime, she can no longer be needy and afraid. She must prove how strong she can be—fast. There aren't many photos left ..."
In addition to these staff picks above, Goodreads has also released their list of the most popular fall titles, so be sure to browse that list for your next reading choice.
CONSIDER SHOPPING LOCAL FOR YOUR NEXT READ AT VARIOUS INDEPENDENT RETAILERS:
Books and Mortar
Schuler Books
We Are LIT!
Argos Book Shop
Redux Books
Great Matter Books
Reader's World
Written by Sarah Suydam, Managing Editor for West Michigan Woman.
Photos Courtesy of HarperCollins Publishing, Penguin Random House, Good Girl Charlie.