To describe our cover winner in a word, she is passionate. I have grown to admire her in stages throughout the time I spent with her during our interview, her cover shoot wardrobe fitting, and last night's photo session. She introduces herself as a friend, open to sharing her life's lessons and her story in order to better the lives of others. Her confidence and dedication to well-being emanates from within, a philosophy she promotes in every facet of her life. And while she has Olympic skills in multi-tasking, her heart is light, her mind is open, and she greets each moment with hope.
Time is running out to subscribe and receive our first issue of West Michigan Woman magazine. Click here to subscribe and to read the story behind the story of our lovely cover winner.
This issue will also feature articles that touch the hearts of women in our region from family planning and infertility to adjusting opinions of chiropractic practices. Also look forward to learning tips and tricks to financial planning, home remodeling, and balancing it all!
Each member of the West Michigan Woman team has poured her heart into this inaugural issue, and we hope you'll join us in our excitement for its launch. Click here for your absolutely free subscription! Hurry, you must subscribe before July 20 to receive the August issue!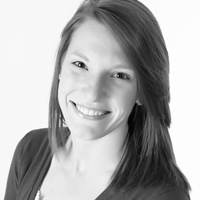 Written by: Erika Fifelski is West Michigan Woman magazine's editorial coordinator. She was born and raised in West Michigan, and after a brief stint on the sunrise side, she's home and loving it. Erika enjoys gardening, vacuuming, and discovering new ways to live sustainably and support local businesses. Photo: Kelly Braman of Kelly Braman Photography took photos Wednesday night for the first cover of West Michigan Woman magazine!