Have you ever noticed that a few days before vacation, your mind starts wandering? You start thinking about what to pack, what books you're going to read, and what kind of cocktails you're going to be sipping on the beach.
Needless to say, I think I have a case of vacation brain. Zig Ziglar says, "If you treat every day like it's the day before vacation, you'll get more work done." While that may be true for some people, I have a tendency to check out a bit. My vacation is pending and I'm already thinking about boating and taking my boys tubing for the first time.

But before I go, I know there are a few things I need to do. Here are a few tips for keeping your head in the game before you pack up for the holiday this week:
Taking a vacation is critical to overall productivity and employee engagement. It refuels the energy we bring to the workforce and fosters creativity. Some say it's better for overall health and quality of work.
Whatever "they" say, I believe taking a good vacation is what is needed for my family and my overall well being. So, vacation…here I come.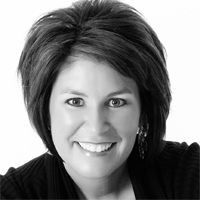 Written by: Kasie Smith is West Michigan Woman magazine's publisher. She is a Michigan native. She was born in Traverse City, and now lives in Grand Rapids. She enjoys golfing, spending time in the sun, and watching romantic comedies with her very own leading men, her husband Jason and her twin boys.