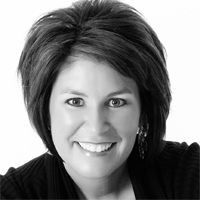 If you follow my blog, you've probably noticed a common theme recently. Juggling the irons in the fire, taking a mental dump…there's a lot we all have to do, and we need help figuring out how to get it done.
This week, I want to take the next step—prioritizing. I have been very successful lately taking mental dumps and doing what is on my mental dump list. However, what I've found lately is I'm getting stuck on checking off my list but sometimes fail to do what needs to get done right away. With so much on your plate, it is vital to manage your time realistically and prioritize the tasks that need to be completed.
Look at what you have to do today, be realistic with how long it will take you to get the tasks done, and move what won't work. Really! It only makes sense to put items on another day when it's more realistic to complete the task. Finally, celebrate your successes at the end of the day. It sure is nice to walk away from the office feeling like you accomplished something!
Goal setting needs to be based on the same premise—be realistic! You know how much time you have to dedicate to a project. Ask yourself, "Is it realistic to achieve this goal?" Look at what tasks need to be completed to achieve the goal and evaluate whether the goal is realistic.
Taking the final step in a mental dump to prioritize your tasks for the day will help you keep your mind clear, your RAM running at optimal speed, all while being highly efficient at the same time. When you are using your time effectively, achieving your goals, and celebrating your successes, your morale will increase, results will increase, and you'll be able to enjoy a happy workplace!
Written by: Kasie Smith is West Michigan Woman magazine's publisher. She is a Michigan native. She was born in Traverse City, and now lives in Grand Rapids. She enjoys golfing, spending time in the sun, and watching romantic comedies with her very own leading men, her husband Jason and her twin boys. Photo: stock.xchng