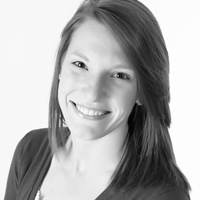 West Michigan Woman magazine hit the road and headed to Muskegon last night for the third in a series of focus groups and networking mixers intended to spread the world about our print edition and gather input on what we've done and where we're going as a magazine. The first two get togethers were held in Grand Rapids and Holland. I grew up in Hamilton, so I understand the tight-knit, it's-a-small-world-after-all atmosphere that lingers on the lakeshore and makes its home around every corner of this place. But I was pleasantly surprised at the diversity in opinion we encountered in the various corners of the region.
Of all the women we met, we asked the same questions like what was your initial impression of West Michigan Woman magazine, and what do you think about it today? Although the list of questions remained for the most part the same, the answers we received were shockingly different. We've taken this to heart in order to infuse your ideas and stay true to our mission, to provide timely and relevant content related to the MANY facets of women's lives in West Michigan.
But while the needs of women in the various reaches of our demographic may differ, there is one thing that does not waver from town to town–passion. We are so thankful for your honesty, your input, and your constructive suggestions. We are your magazine, and we want to reflect the coming together of professional and influential women in our home towns on every page.
With the launch of the first print edition of West Michigan Woman magazine coming August 2, we still need your help! We're looking for your ideas of women to profile and stories to research and publish. E-mail us your ideas, or give us a call anytime! We are looking forward to serving you, our fellow colleagues, from all over West Michigan.
Written by: Erika Fifelski is the West Michigan Woman magazine editorial coordinator. She was born and raised in West Michigan, and after a brief stint on the sunrise side, she's home and loving it. Erika enjoys cooking, vacuuming, and discovering new ways to live sustainably and support local businesses. Photo: West Michigan Woman magazine Muskegon Networking Mixer