Happy October! I am so excited to welcome this change in seasons, and eager to read some new spooky books. If you know me, you know I love a good thriller/mystery book any time of the year—but there is no better season to read a scary, suspenseful book than in "spooky season."
For me, the markers for a great thriller are they have an unpredictability that blows my mind and are impossible to put down. I'm always on the hunt for the latest and greatest thrillers and this season is no exception. Here are the spooky books I plan to read this cozy season!
By Shari Lapena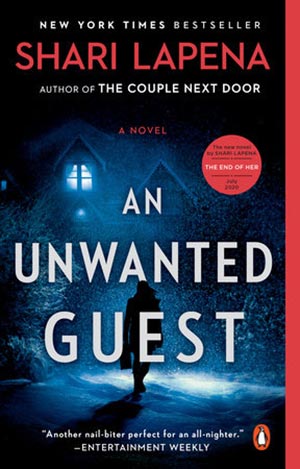 Courtesy of Penguin Random House
It's winter in the Catskills and Mitchell's Inn, nestled deep in the woods, is the perfect setting for a relaxing—maybe even romantic—weekend away. It boasts spacious old rooms with huge woodburning fireplaces, a well-stocked wine cellar, and opportunities for cross-country skiing, snowshoeing, or just curling up with a good murder mystery.
When the weather takes a turn for the worse and a blizzard cuts off the electricity—and all contact with the outside world—the guests settle in and try to make the best of it. Soon, though, one of the guests turns up dead. It looks like an accident. But when a second guest dies, they start to panic.
Within the snowed-in paradise, something—or someone—is picking off the guests, one by one. There's nothing they can do but hunker down and hope they can survive the storm—and one another.
---
By Alyssa Cole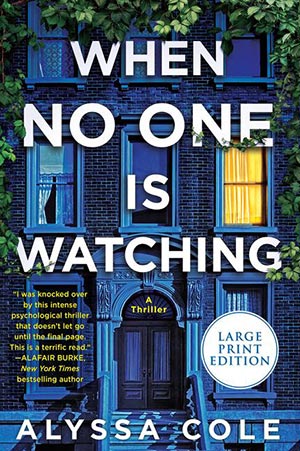 Courtesy of Harper Collins

Sydney Green is Brooklyn born and raised, but her beloved neighborhood seems to change every time she blinks. Condos are sprouting like weeds, FOR SALE signs are popping up overnight, and the neighbors she's known all her life are disappearing. To hold onto her community's past and present, Sydney channels her frustration into a walking tour and finds an unlikely and unwanted assistant in one of the new arrivals to the block: her neighbor Theo.
But Sydney and Theo's deep dive into history quickly becomes a dizzying descent into paranoia and fear. Their neighbors may not have moved to the suburbs after all, and the push to revitalize the community may be more deadly than advertised.
When does coincidence become conspiracy? Where do people go when gentrification pushes them out? Can Sydney and Theo trust each other—or themselves—long enough to find out before they too disappear?
---
By Adrian McKinty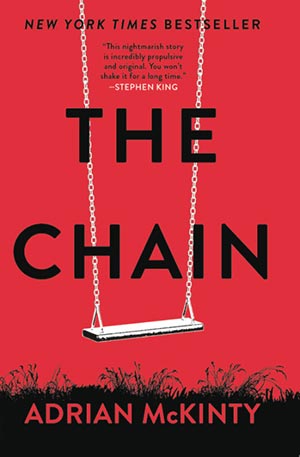 Courtesy of Little, Brown and Company

You just dropped off your child at the bus stop. A panicked stranger calls your phone. Your child has been kidnapped and the stranger explains that their child has also been kidnapped, by a completely different stranger. The only way to get your child back is to kidnap another child within 24 hours. Your child will be released only when the next victim's parents kidnap yet another child and—most importantly, the stranger explains—if you don't kidnap a child, or if the next parents don't kidnap a child, your child will be murdered. You are now part of The Chain.
---
By Riley Sager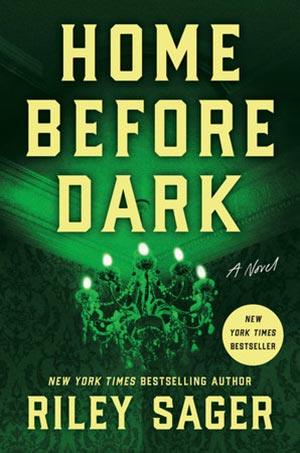 Courtesy of Penguin Random House
Maggie Holt is used to such questions. Twenty-five years ago, she and her parents, Ewan and Jess, moved into Baneberry Hall, a rambling Victorian estate in the Vermont woods. They spent three weeks there before fleeing in the dead of night, an ordeal Ewan later recounted in a nonfiction book called House of Horrors. His tale of ghostly happenings and encounters with malevolent spirits became a worldwide phenomenon, rivaling The Amityville Horror in popularity—and skepticism.
Today, Maggie is a restorer of old homes and too young to remember any of the events mentioned in her father's book. She also doesn't believe a word of it. Ghosts, after all, don't exist. When Maggie inherits Baneberry Hall after her father's death, she returns to renovate the place to prepare it for sale. But her homecoming is anything but warm. People from the past, chronicled in House of Horrors, lurk in the shadows. And locals aren't thrilled that their small town has been made infamous, thanks to Maggie's father.
Even more unnerving is Baneberry Hall itself—a place filled with relics from another era that hint at a history of dark deeds. As Maggie experiences strange occurrences straight out of her father's book, she starts to believe that what he wrote was more fact than fiction.
---
By You-Jeong Jeong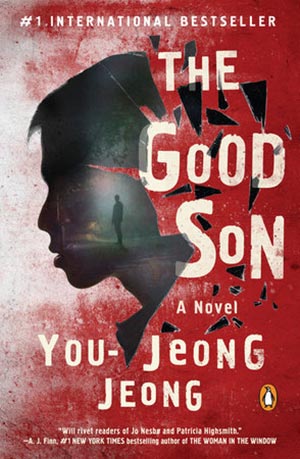 Courtesy of Penguin Random House
Early one morning, 26-year-old Yu-jin wakes up to a strange metallic smell and a phone call from his brother asking if everything's all right at home—he missed a call from their mother in the middle of the night. Yu-jin soon discovers her murdered body, lying in a pool of blood at the bottom of the stairs of their stylish Seoul duplex. He can't remember much about the night before; having suffered from seizures for most of his life, Yu-jin often has trouble with his memory. All he has is a faint impression of his mother calling his name. But was she calling for help? Or begging for her life?
Thus begins Yu-jin's frantic three-day search to uncover what happened that night and to finally learn the truth about himself and his family. A shocking and addictive psychological thriller, The Good Son explores the mysteries of mind and memory, and the twisted relationship between a mother and son, with incredible urgency.
---
By Natasha Preston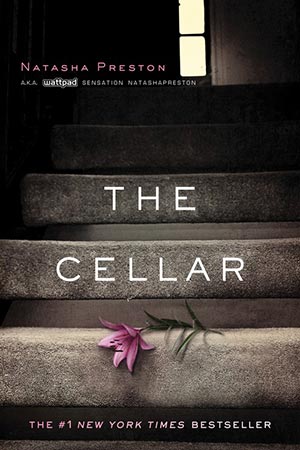 Courtesy of Sourcebooks Fire

Nothing ever happens in the town of Long Thorpe—that is until 16-year-old Summer Robinson disappears without a trace. No family or police investigation can track her down. Spending months inside the cellar of her kidnapper with several other girls, Summer learns of Colin's abusive past and his thoughts of his victims being his family ... His perfect, pure flowers. But flowers can't survive long cut off from the sun, and time is running out ...
---
So there you have it! I'm going to be busily reading these books and enjoying this spooky season. How do you celebrate the start of fall and what books do you plan on reading?
Haleigh Beasley is a Media Sales Consultant for REVUE West Michigan, an extreme wine lover, an enthusiastic smiler and a busy traveler. She's usually spotted with a book in hand and writing for her blog, A Busy Beas.