"Reading gives us someplace to go when we have to stay where we are." —Mason Cooley
Books connect, give us solace and allow us to escape. Whether you're in the mood for mystery, women's fiction, YA, romance, a thriller or family drama, getting swept away in a book may be the mental break you need during quarantine. These books, written by Michigan authors, won't disappoint.
---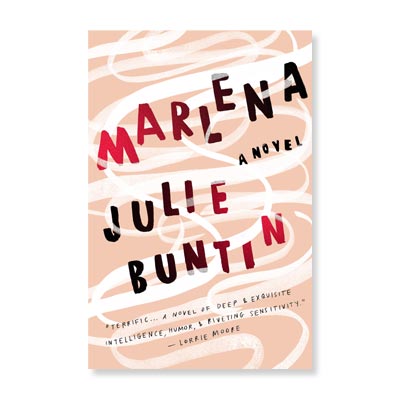 An electric debut novel about love, addiction, and loss; the story of two girls and the feral year that will cost one her life, and define the other's for decades.
Everything about 15-year-old Cat's new town in rural Michigan is lonely and off-kilter until she meets her neighbor, the manic, beautiful, pill-popping Marlena. Cat, inexperienced and desperate for connection, is quickly lured into Marlena's orbit by little more than an arched eyebrow and a shake of white-blond hair. As the two girls turn the untamed landscape of their desolate small town into a kind of playground, Cat catalogues a litany of firsts—first drink, first cigarette, first kiss—while Marlena's habits harden and calcify. Within the year, Marlena is dead, drowned in six inches of icy water in the woods nearby. Now, decades later, when a ghost from that pivotal year surfaces unexpectedly, Cat must try to forgive herself and move on, even as the memory of Marlena keeps her tangled in the past.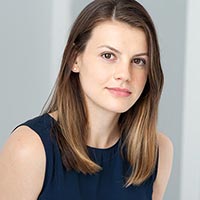 Julie Buntin is from Northern Michigan. Her debut novel, Marlena, was a finalist for the National Book Critics Circle's John Leonard Prize, translated into 10 languages, and named a best book of the year by over a dozen outlets, including The Washington Post, NPR, and Kirkus Reviews. Her writing has appeared in the Atlantic, Vogue, The New York Times Book Review, Guernica, and elsewhere. She has received fellowships from Bread Loaf and the MacDowell Colony and is an editor-at-large at Catapult. Her novel-in-progress is the winner of the 2019 Ellen Levine Fund for Writers Award. Julie teaches creative writing at the University of Michigan.
---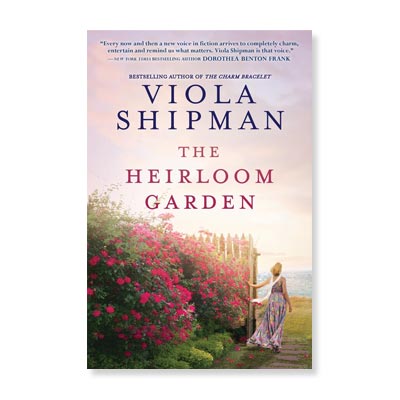 In her inimitable heartwarming style, Viola Shipman's brand-new novel follows two women, separated by a generation but equally scarred by war, who find hope, meaning and friendship through a garden of flowers.
Iris Maynard lost her husband in World War II, her daughter to loneliness and, finally, her reason to live. Walled off from the world for decades behind a towering fence surrounding her home and gardens, Iris has built a new family ... of flowers. Iris propagates her own daylilies and roses while tending to an heirloom garden filled with starts—and memories of her own mother, grandmother, husband, and daughter. When Abby Peterson moves to Grand Haven, Michigan, with her family—a husband traumatized during his service in the Iraq War and a young daughter searching for stability—they find themselves next door to Iris, and are slowly drawn into their reclusive neighbor's life where, united by loss and a love of flowers, Iris and Abby slowly unearth their secrets.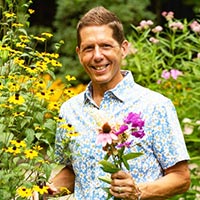 Wade Rouse is the internationally bestselling author of 11 books, which have been translated into 20 languages and sold over a million copies worldwide. Wade's books have been selected multiple times as Must-Reads by NBC's Today show, featured in The New York Times, USA Today, The Washington Post, and Chelsea Lately and chosen three times as Indie Next Picks by the nation's independent booksellers. Wade's novels, written under the pen name Viola Shipman, are beloved by readers across the world. Wade chose his grandmother's name as a pen name to honor the woman whose heirlooms and family stories inspire his fiction. All of his novels are set in Michigan resort towns.
Wade earned his Bachelor of Arts from Drury University and his master's degree in journalism from Northwestern University. He divides his time between Saugatuck, Michigan, and Palm Springs, California, and is also an acclaimed writing teacher who has mentored numerous students to become published authors.
A note from the author: "We need hope more than ever these days, and that's the foundational message of my new novel, The Heirloom Garden. Moreover, the novels I write are a universal tribute to family and our elders, and in these turbulent times, meant to remind us what matters most in life: And that is each other. Moreover, as we remain at home, we seek to find places of peace, calm, and beauty, and our backyard gardens provide that. The Heirloom Garden is inspired by my grandma's gardens, and many of her original flowers (like her perfumed peonies!) now live in mine. Each has a memory that reminds me of family, and each chapter of the novel is centered around an heirloom flower. The novel also explores Victory Gardens in Michigan and America during WWII. Thousands of gardens were started—women leading the charge—and they helped feed much of the country. Today's resurgence of Victory Gardens is a legacy of those."
---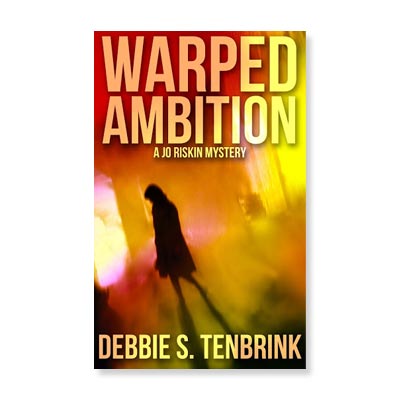 When the battered body of a teenage girl is found in a dumpster, Lieutenant Jo Riskin is called to take the case. Investigating with her partner, Detective Lynae Parker, Jo uncovers secrets, loyalties and ambitions that give motives to a surprising number of suspects, including a boyfriend from the wrong side of the tracks.
While immersed in her current case, Jo is battling her own personal demons. After two years, she is still grieving over the loss of her husband, who was killed in the line of duty. New information that could help solve his murder, and let her move on with her life, is within her grasp. Barricading her heart, Jo is determined to solve both cases and bring the killers to justice.
Debbie TenBrink has spent her whole life in the West Michigan area. She grew up on a farm just outside of Grand Rapids where her family has lived for 175 years. She still lives within 10 miles of her childhood home with her husband, kids and dog, Mojo, who is the only real-life character in her books. Debbie is the author of Warped Ambition and Warped Passage, the Jo Riskin mystery series that is set in Grand Rapids and published by Red Adept Publishing. She has been honored twice in the Write Michigan short story contest, first in 2018 with the Reader's Choice award for My Name is Diane and then in 2020 with the Judge's Choice award for First, Do No Harm. She has a master's degree in Career and Technical Education from Ferris State University and works as a software specialist for a Grand Rapids law firm. When not reading or writing, her favorite times are spent painting, camping with her family, watching sports, and playing with her grandson. You can follow Debbie's writing journey here.
A note from the author: "Right now, we all need an escape, and what better way than to lose yourself in a murder mystery set right here in West Michigan? With plenty of local business and street references, Warped Ambition is the perfect quarantine read to take your mind out of your house and into the familiar streets of Grand Rapids."
---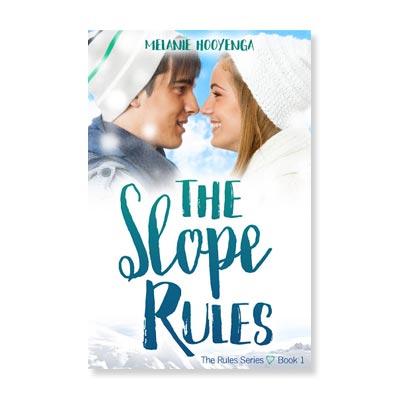 Freestyle skier Cally accepted her fate as one of the guys—until she meets snowboarder Blake, who teaches her that sometimes a crash is just what your heart needs.
Fifteen-year-old Cally accepted her fate as one of the guys, so when she meets Blake, a hot snowboarder who sees her for more than her aerials on the slopes, she falls fast and hard. But their romance can only last as long as vacation. Or so she thinks. A twist of fate—well, her Dad opening another brewery in a new town—lands her in Blake's school, but the charismatic boy she fell for wants nothing to do with her, and worse, the Snow Bunnies, the popular clique, claim her as their newest recruit. Cally must learn to be true to herself—all while landing a spot on the ski team and figuring out who she is without her old friends. And when she finds out what Blake is hiding, she learns the rules on the slopes apply to more than just skiing.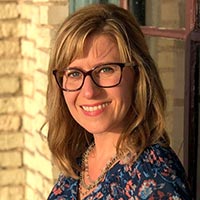 Multi-award-winning young adult author Melanie Hooyenga writes books about strong girls who learn to navigate life despite its challenges. She first started writing as a teenager and finds she still relates best to that age group. Her award-winning YA sports romance series, The Rules Series, is about girls from Colorado falling in love and learning to stand up on their own. Her YA time travel trilogy, The Flicker Effect, is about a teen who uses sunlight to travel back to yesterday. The first book, Flicker, won first place for Middle Grade/Young Adult in the Writer's Digest 2015 Self-Published eBook awards, and The Rules Series has won 10 awards, including Finalist for MG/YA in the BookLife Prize.
A note from the author: "Even though we're in the middle of spring, this spring is unlike any other we've ever experienced, and I think this wintry, girl power-y, Grease-meets-Mean Girls story is a fun escape from what's going on in the world. It's perfect for fans of outdoor adventure, swoony kisses and figuring out who you really are. It's also the first in a series, so if you like this, there are two more books!"
---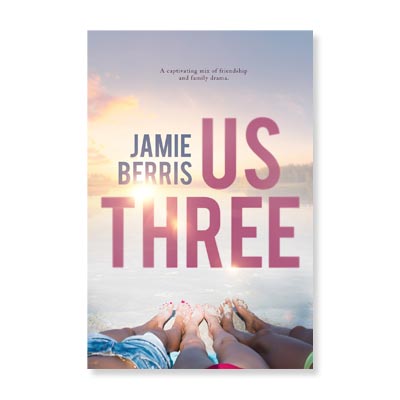 Carmen is at her wit's end with her rebellious teenage daughter gone train wreck and a workaholic husband who prefers Las Vegas hotels over family life. With a general disregard for women, Carmen has no desire for friendships or confidants, but after her father calls her home to say her final good-bye to her estranged mother, she inevitably finds herself drawn to rely on two women she'd rather avoid.
Monica's conniving mother-in-law has moved in for the summer with a mission to make Monica miserable. Janice's condescending tongue and scornful eyes ridicule Monica's inadequacies as a parent as well as her lack of domesticity, wreaking havoc on her sanity.
Gabriella worked tirelessly designing and contracting the construction of her and Greg's empty-nesters dream home, only to be blindsided on moving day by an ultrasound picture belonging to her husband and his mistress. When Greg begs and schemes to keep the baby a secret from their children, Gabby is tormented with whether to follow her head or her heart.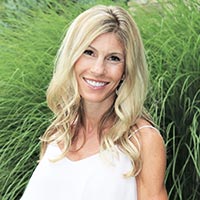 Jamie Berris is the author of Us Three and Whispering Waves. She writes women's fiction with a flair for friendship and family drama. Jamie's love of Lake Michigan and its beachy towns are woven into her novels. Her lovably flawed, true-to-life, strong female characters will remain with you long after the last page. When not writing or reading she enjoys running, traveling, boating, and camping on the Lake Michigan shoreline. Jamie resides in West Michigan with her husband and four children.
A note from the author: "In times of uncertainty, be still. We may be in the midst of a global pandemic but the sun still rises and sets, the stars remain constant, and the waves still crash ashore. Give yourself a well-deserved mental break and lose yourself in the pages of a book. Us Three reminds us what's truly important: our loved ones."
Article courtesy of Jamie Berris, who resides in Rockford, Michigan, with her husband and four children and is the author of two women's fiction novels. When not writing or reading, she enjoys running, traveling, camping, boating, and beaching it on the Lake Michigan shoreline.