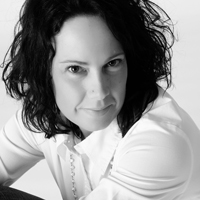 Things in my life are at a slight tipping point on a personal level. (Very long story, so don't ask!) Do you find when you are dealing with personal stress that some days are "Just one of those days"? It's the day when things aggravate you that don't typically touch you. You hit all the lights red. There's no good songs on the radio. The TP is out in the bathroom. One simple task turns into a four hour project.

How do you keep perspective?
How do you keep a sunny outlook?
How do you pull up your bootstraps?

Let's start a list and add to it please!
Gotta laugh instead of cry.

When in doubt, order Mexican.

Take a walk.

Buy a punching bag.

Throw a 3-year-old tantrum on the floor.

Listen to Metallica and scream through the lyrics (does that date me?)

Run. Really hard.

Downward facing dog.

Wine. (No need to elaborate.)

Treat yourself to a pedicure.

Or massage.

Or haircut.

Turn off your phone.

Don't air your dirty laundry on Facebook.

Crack open what inspires you – Bible or quotes
Written by: Stephanie Teslaa works in HR for West Michigan Woman magazine's publishing company, Serendipity Media. She excels at using both the right and left sides of her brain, and that's exactly what makes her so special. Stephanie calls Hudsonville home and is a lover of numbers and also a talented photographer.