The third annual West Michigan Woman Brilliance Awards took place April 25 at the Amway Grand Plaza and celebrated trailblazers, innovators, mentors and more.
Below we highlight the top honorees, including the 2019 Woman of the Year—Meredith Bronk, CEO & President, OST—who has a lot to say about the light she sees in West Michigan women.
BRILLIANT WOMAN OF THE YEAR
Meredith Bronk | CEO & President, OST
Meredith grew up knowing she wanted to achieve. She believes each of us is called to use our unique talents to the best of our abilities—something she challenges herself to do, every day—which requires willingness to grow, learn and constantly evolve. She honors her responsibility to show girls and young women that leadership in tech is possible and shares her struggles and failures, knowing we can't be what we can't see.
"My mom passed away almost two years ago from cancer. She was the mother of three girls, like I am—and I'm almost embarrassed to say that it was in those weeks and months that I watched her battle cancer that I came to truly appreciate what I learned from her," Meredith said during her award acceptance speech.
"She was a strong and generous woman that taught us that achievement alone is unfulfilling and that being visible is most valuable when that visibility helps others rise."
Outside of tech, as a softball coach, Meredith teaches girls about sportsmanship, accountability, teamwork, respecting authority and other situations that matter far beyond the field; she teaches them that accepting things you can't control and battling through loss will help them excel in the face of challenge.
"In our pursuit of trying to be everything that we can possibly be—when we realize our own shortcomings, and our own light doesn't seem bright enough—I'm so grateful for the amazing women who walk alongside me; who show me their light and brilliance ... and give me courage," Meredith continued.
"Society achieves its greatest potential when strong women's voices are heard. I believe our opportunities exist today because of others—like my mom—who paved the way."
BRILLIANT WOMEN OF THE YEAR FINALISTS
Christy Buck, Executive Director, Mental Health Foundation of West Michigan
Peaches McCahill, Founder and President, The McCahill Group
BRILLIANT TENACITY TOP HONOREE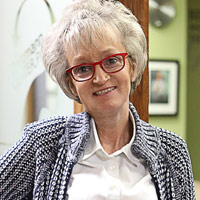 Sandy Dettmann M.D., DABAM | Board-Certified Addiction Medicine Specialist and Founder, The Dettmann Center

Sandy devotes her life, career, and passion to caring for and protecting the rights of individuals who've been marginalized, shamed, blamed, and punished for their diseases: mental health disease, alcoholism, and drug addiction. A physician who once battled critical illness, loss of her career, homelessness, heartbreak, PTSD, and a brain so damaged she had to relearn the simplest things, Sandy regained her medical license and started anew after essentially missing seven years of her life. She met adversity head-on—with grace, poise, and honesty—and today anticipates and welcomes obstacles without fear, recognizing they offer opportunity for growth, new skills, and new perspectives.
BRILLIANT TENACITY FINALISTS
Raquel Guzman, Co-Founder and Managing Member of Avanti Law Group
Emily Richett, Founder and Lead Publicist of Happy PR
BRILLIANT TEAM PLAYER TOP HONOREE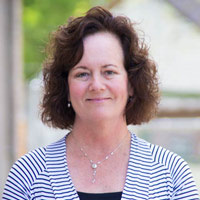 Mary O'Neill | Vice President, Atomic Object

On any given day, Mary is a teammate with each Atom in the company. She loves it when they own it, share the pain, teach and learn, care deeply, act transparently, and think long term as a team. She's in flow when they live these values and solve problems to create value and help people. Although she's rarely the public face of projects, Mary brings her workplace design background to bear on a wide range of initiatives at Atomic and in the community. Mary values the team's success over credit for her contributions and—looking forward—sees more opportunities to serve, mentor, and celebrate the next generation of women.
BRILLIANT TEAM PLAYER FINALISTS
Leslie Pelkey M.D., FACP, Chief Medical Officer, Cherry Health
Meredith TerHaar, AM Content Director & Anchor, WZZM13
BRILLIANT SOCIAL CHANGE AGENT TOP HONOREE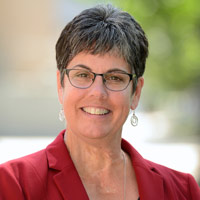 Amy Acton | Executive Director, Phoenix Society for Burn Survivors
Amy has long advocated for the expansion of burn recovery services and resources for burn survivors and their loved ones. Amy, who was treated for an electrical burn injury at 18, encourages stronger advocacy for awareness and acceptance and has worked to help develop and expand national programs that greatly increase accessibility to long-term recovery resources. Her passion for burn prevention helped build a thriving advocacy program, adding survivors' voices to national burn prevention and care issues. While people with burn injuries and visible differences often face bias and discrimination, Amy knows that with connection and care, people thrive after a traumatic experience—and no one has to recover alone.
BRILLIANT SOCIAL CHANGE AGENT FINALISTS
Elise Kutt, Photographer and Founder, Mod Bettie Portrait Boutique
Beca Velazquez-Publes, Director, Urban Core Collective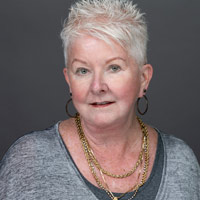 Liz Murphy | Vice President Patient Care Services & Chief Nursing Officer, Trinity Health – Mercy Health Saint Mary's
Liz is a Registered Nurse with 40-plus years' experience in acute care hospitals, academic medical centers, and integrated health system environments. As a new nurse, Liz experienced the reality of "nurses eating their young" and vowed to change that reality, dedicating her career to supporting new nurses and promoting the nursing profession. Her heart swells with pride when staff from her previous lives and roles, whom she's coached and mentored, complete a professional milestone. Liz believes in being available to support younger generations and younger professionals—through which she has learned as much as she's taught. She simply opens the doors for others—and they fly from there.
BRILLIANT MENTOR FINALISTS
Karen Tracey, Principal & Creative Director, The Image Shoppe
Amanda Wildman, owner, TruMedia
BRILLIANT ENTREPRENEUR TOP HONOREE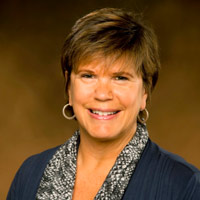 Sandi Frost Steensma | President and CEO, Kennari Consulting
Sandi has more than a quarter-century of experience in successful fundraising. She began her philanthropic career as an employee and has worked with nonprofit agencies including arts organizations, educational institutions, health care and social services agencies, libraries, and associations—serving more than 70 organizations annually and influencing hundreds. Experiments with the idea of annual fund consulting stemmed from her theory that she could build a model of practices to strengthen a nonprofit's annual fundraising capacity—from believing good structure and good habits would sustain an organization and translate into campaign success. Suddenly, her view was crystal clear—and she leapt into the void to fill this gap.
BRILLIANT ENTREPRENEUR FINALISTS
Maria Erazo, founder and Chief Brand Officer, Maria Erazo Enterprises
Shelby Reno, owner, CKO Kickboxing
BRILLIANT EMERGING LEADER TOP HONOREE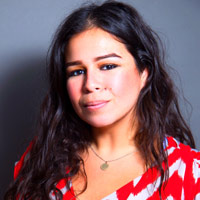 Daniela Rojas-Cortes | Fund Development & Communications, Hispanic Center of Western Michigan
Daniela realized when young that her words carried weight—that when she spoke, others listened—creating a sense of responsibility that led to reading and writing more rigorously. She later realized greater leadership lessons came not from books, but from experiences: failing, trying again, falling, getting back up, finding lessons in mistakes, and viewing obstacles as chances to learn and grow. For Daniela, effective leadership means self-awareness, practicing empathy, and treating others with dignity and kindness—and knowing when to listen, step back, and let others lead.
BRILLIANT EMERGING LEADER FINALISTS
Emily Babson, Director of Organizational Development & Leadership Training, Mary Free Bed Rehabilitation Hospital
Sara Sherry-Knoester, President, Mixed Staffing & Recruiting
BRILLIANT CONNECTOR TOP HONOREE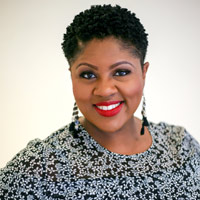 Shannon Cohen | Founder and CEO, Shannon Cohen Inc.
Shannon is an award-winning industry leader, sought-after strategist innovator, and inspirational leader. Her love for experiential learning through travel, relational leadership and life's work make her a strong connector and convener. Her "Tough Skin, Soft Heart" movement specializes in empowering leaders to navigate the emotional, mental, and physical strain that often accompanies commitment to being a difference-maker in the community. During a period of isolating adversity, she formed a tribe of support that grew from 20 women to a Facebook group 100-strong—a beautiful mosaic of women of various races, ages and experiences. Her networks reflect her passion and expertise, and her belief in the power of people, passion, and partnerships to transform the world.
BRILLIANT CONNECTOR FINALISTS
Anna Baeten, Executive Director, Scratch Branding and Funky Buddha Yoga
Ann Noe, Inclusiveness & Diversity Senior Program Manager Corporate Inclusiveness & Diversity, Herman Miller
BRILLIANT CHAMPION OF SERVICE TOP HONOREE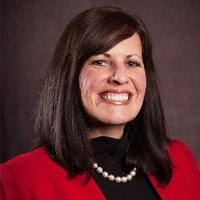 Jennifer Hunt | Director of Public Policy, Alzheimer's Association
Jennifer has spent her entire career in the nonprofit sector. She always wanted to improve the lives of others, choosing to work for organizations that make an impact on families facing devastating diseases. Much of her career has involved mobilizing volunteers for policy change, with the Dr. Ron David Smoke-Free Air Law and the Healthy Michigan Medicaid expansion among the highlights. Her deep love of service to and compassion for people and animals are shown in the time and energy she dedicates to rewarding and meaningful activities and social justice, and to public policy efforts at work. Jennifer knows the promise of aligning your passion with a volunteer or career opportunity, to give back.
BRILLIANT CHAMPION OF SERVICE FINALISTS
Elizabeth McEwen, Communications and Development Coordinator, Girls on the Run, Kent and Muskegon Counties
Bridget Clark Whitney, Founding CEO & Executive Director, Kids' Food Basket
BRILLIANT BEST SUPPORTING MAN TOP HONOREE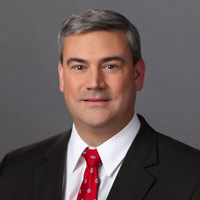 Michael Cazer | COO, Amway
Mike has more than 30 years of global leadership experience. He understands that creating an inclusive, empowering, fulfilling environment means leading from the front on gender equity. Since taking leadership of Amway's Executive Staff, he's made diversity, gender equity, and inclusiveness the right things to do and a top business priority—holding himself and his team accountable for developing and promoting a diverse talent pipeline, rich with distinct perspectives. He mentors, sponsors, advocates, and champions women for advancement, working to identify and remove unconscious biases. Because Mike knows achieving gender equity starts with him, he puts himself out there—to drive the change he wants to see in the world.
BRILLIANT BEST SUPPORTING MAN FINALISTS
Mike Guswiler, President, West Michigan Sports Commission
Bill Jack, CEO, Smith Haughey Rice & Roegge
BRILLIANT PEOPLE'S CHOICE TOP HONOREE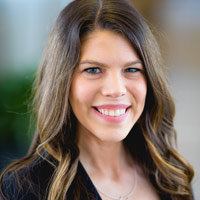 Emily Babson | Director of Organizational Development & Leadership Training, Mary Free Bed Rehabilitation Hospital
Written by Amy L Charles, Editorial Director, and Sarah Suydam, Staff Writer for West Michigan Woman.