I love the holidays! Still, they can be a little overwhelming.
On top of all your normal duties are the extras the season can offer: decorating your house, cookie making, parties and—of course—gift buying.
Gift giving can be hard, yet so rewarding when you give that special present to your friends or family. Consider these fun gift giving ideas, along with some styling tips to get you ready for the holidays.
EXPERIENCES ...

There's something special about photos: We capture that moment and how we feel—and it's frozen in time. Why not give the gift that will last a lifetime?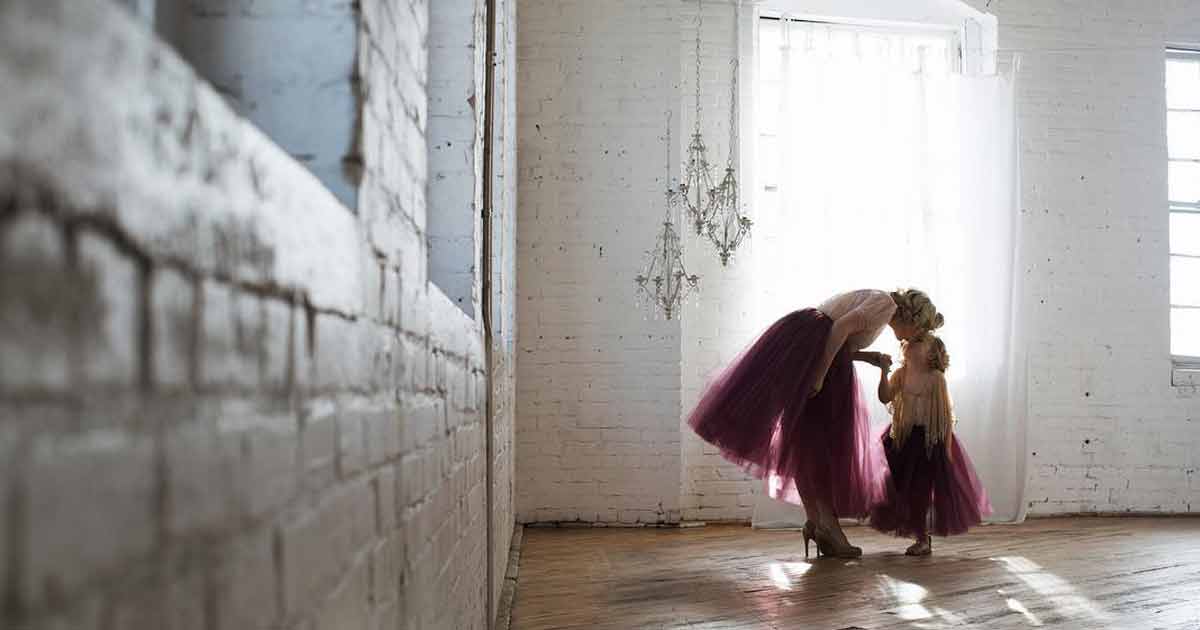 Photo courtesy of Mod Bettie
MOD BETTIE PORTRAIT BOUTIQUE is an all-female photography studio on a mission to empower women by creating a safe and supportive environment for female self-expression. Mod Bettie offers you the opportunity to feel stunning, timeless and truly the most important person in the room. Do something unique, such as Contemporary Glamour, Boudoir or Retro photos—or focus on Personal Branding photos or something special with your mom, sister or kids. Whatever the direction, your experience is styled with in-house hair and makeup and finished with a twist of BOLD.
Visit Mod Bettie to view gift certificate package options.
STYLING TIP: Wear something special for that photo shoot you've always wanted to try. Put on those special pearls you never wear. Showcase an expensive top that sits in your closet because you never think you have the right occasion to wear it. Go for it!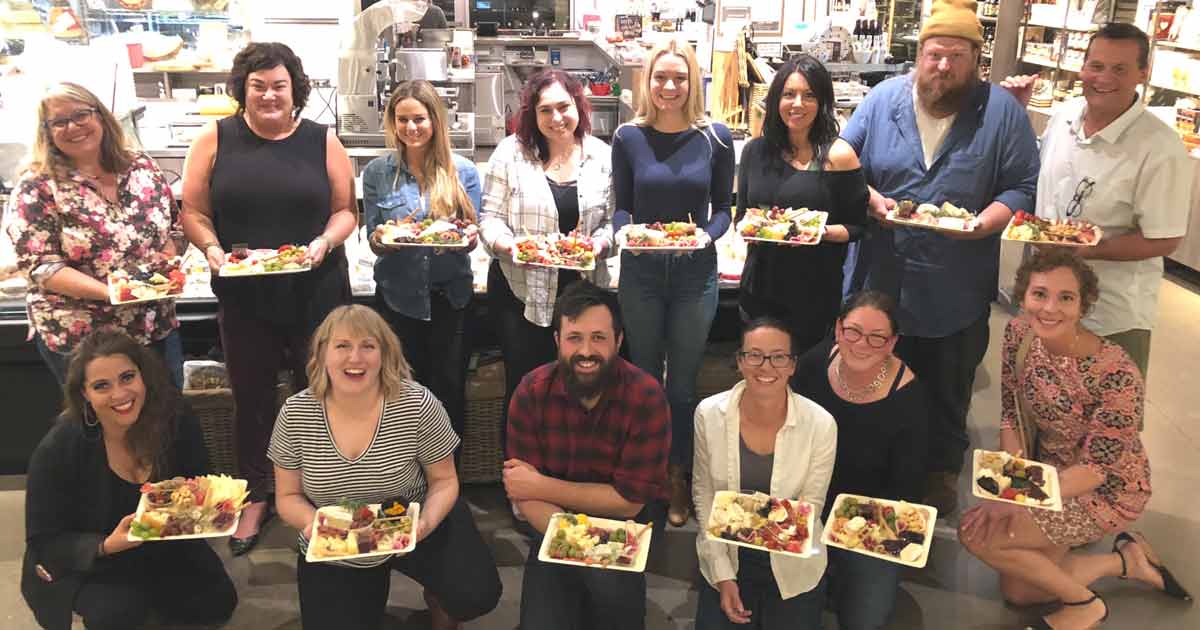 Photo courtesy of Aperitivo.

Who doesn't love cheese? I found the perfect gift to create a night out with your friends or loved ones, get dressed up and try some cheeses!
APERITIVO, located in Grand Rapids Downtown Market, is your local source for imported and domestic cheese, charcuterie, wine, beer, and cider. It's also the sister company of Art of the Table. Aperitivo offers great cheese-focused classes, with topics such as "Make Your Own Cheese" and "How to Create a Cheese Board." Classes last 90 minutes and include food and drink tastings. YUM!
Classes can be found at Aperitivo and are $40 each, plus tax and tip.
STYLING TIP: Dress up a little for an outing like this. Put on something special. And good for you if you're the best dressed in the room!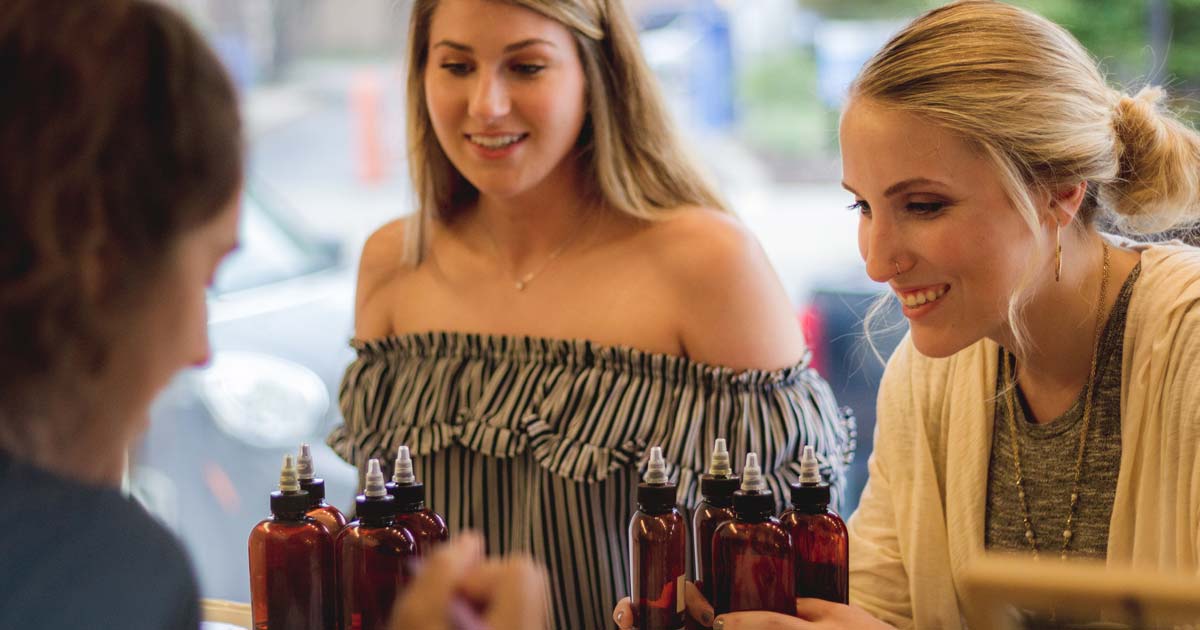 Photo courtesy of Wax Poetic.

Ever wanted to make your own candle? How about your own lotion? A reed diffuser? Even your own scrubs or soaps? Well, now you can—right in Grand Rapids and with scents created by YOU! The best part? It's an affordable, unique, special gift that could also create an unforgettable experience. Prices range from $18 – $42, with most candles between $20 and $26.
At WAX POETIC CANDLE BAR, you can make your own custom-blend candle while creating a scent unique to you— design your own label! The custom hand-poured candle process takes roughly 45 minutes. It's another 90 minutes for the candle to set, meaning the opportunity to visit neighboring shops and restaurants while you wait. If candles aren't your thing, you could choose to add your custom fragrance blend to reed diffusers, room sprays, lotions or sugar scrubs. Coming soon are two new private classes: Lip Scrub ($24) and Loofah Soaps ($30). There's something for everyone here!
Visit Wax Poetic to learn more about the candle-making process. Visit the store to purchase your gift card.
STYLING TIP: Have you tried a high-waisted jean? So comfortable and flattering. It would be the perfect item to pair with a fun sweater for your candle-making day!
GIFTS TO WRAP ...

As a stylist, I'm always looking for unique items that make a statement. I'm a huge supporter of local boutiques: I love their ability and love of offering items that can't be found everywhere. Here are some of my favorite finds: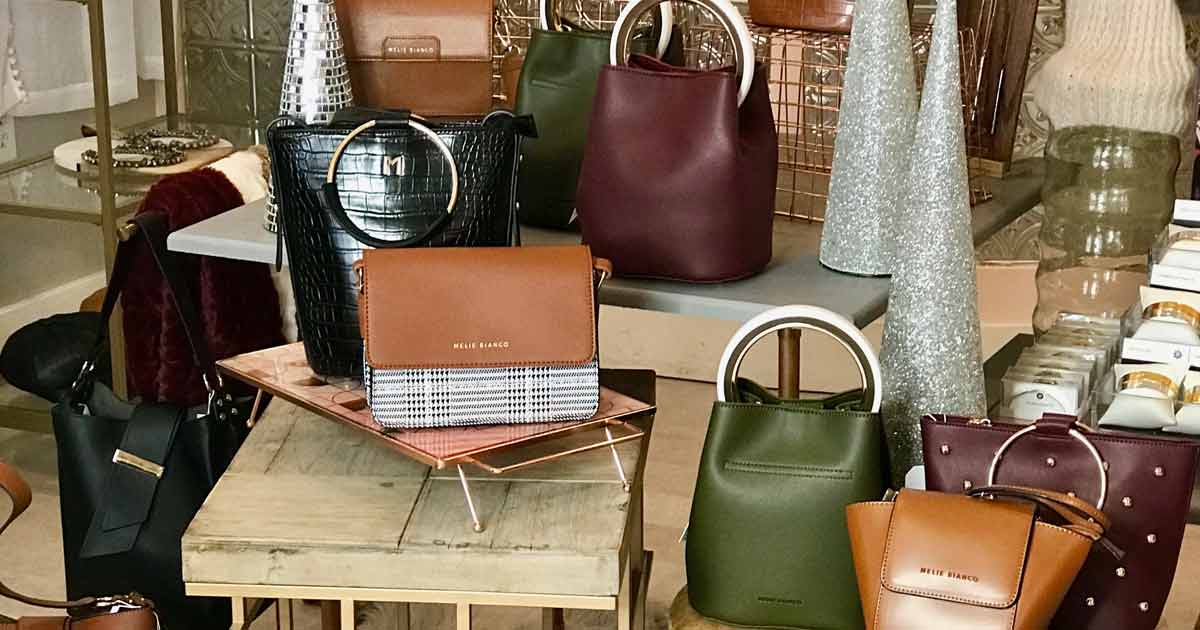 Photo courtesy of LA Miller
I love downtown Rockford and all the cute shops, but LA MILLER BOUTIQUE is one of my favorites. It has unique products at great prices and is carrying the fun Melie Bianco handbag line—the perfect gift of design and price. The company's philosophy is "Accessories with a Purpose" and its premium vegan-leather handbags are sculpted with love in a cruelty-free, animal-friendly environment using fair trade principals. Really, what I love most is the design! The bags are right on-trend with handle details, updated shapes and an upscale look. Bags range from $58 – $75, with special orders available.
STYLING TIP: Focus on one or two statement items when putting together an outfit. Any more is too much. These handbags are a great way to showcase a fun statement piece to enhance your look.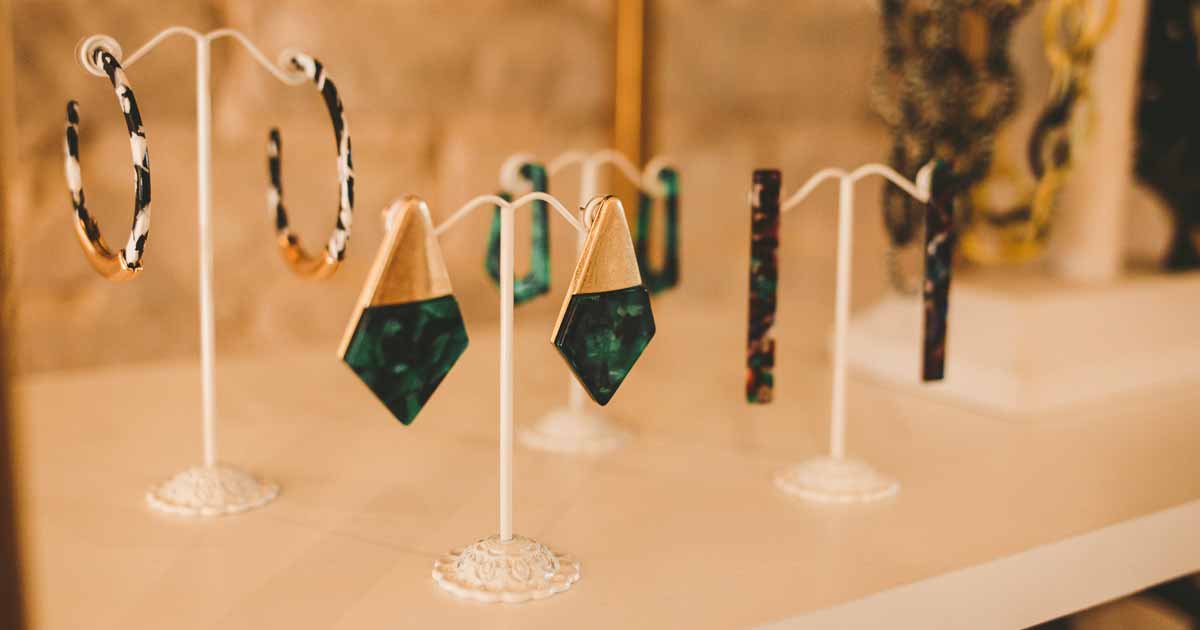 Photo Courtesy of Iris Boutique.

If you've never been to IRIS BOUTIQUE, you're missing out on finishing your outfit. This adorable boutique is 100 percent focused on accessories, shoes and handbags, and caters to a wide range of styles and prices—always an easy place to find that perfect gift! Today's highlight: The statement earring trend, with amazing, lightweight resin earrings in a variety of shapes, colors and sizes. They're sure to compliment any outfit and at only $38 easily play into the "one for you, one for me" concept! Don't forget to ask to have them gift wrapped, in the most beautiful boxes around.
STYLING TIP: Mix and match prints. These earrings are a great way to play off this trend. When mixing prints, choose a small print and a large print that complement each other.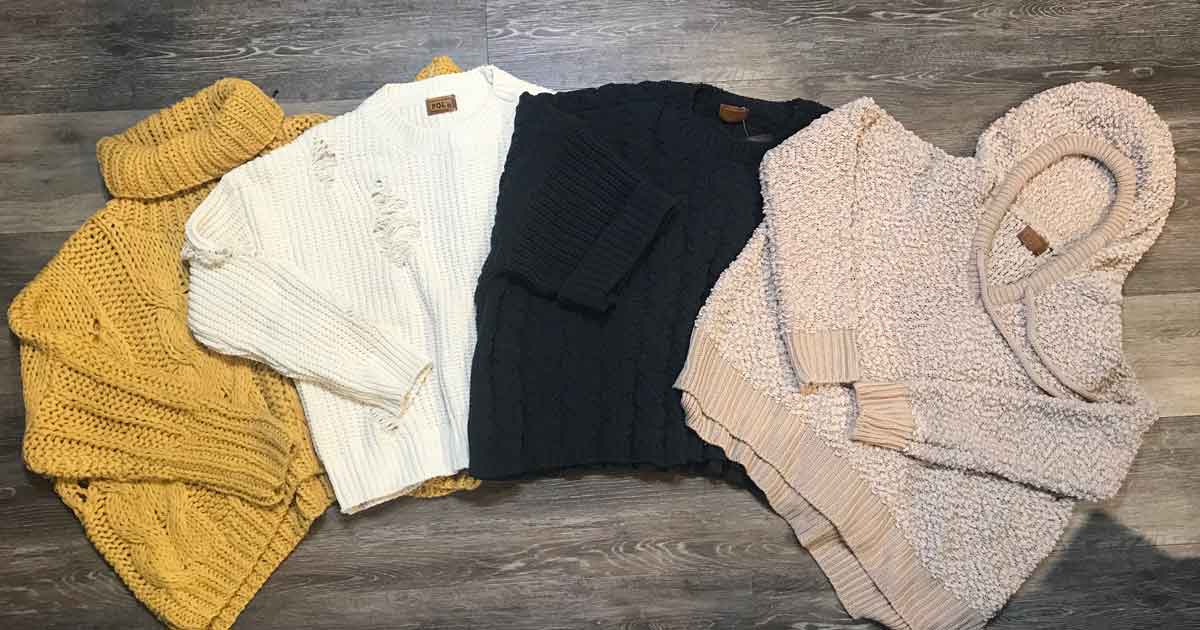 Photo courtesy of James Salon.

What a great concept THE JAMES SALON AND BOUTIQUE has created! You can get your hair done—then find the perfect outfit to wear that night. This concept features shopping in the front and a salon in the back. The boutique is focused on unique and affordable trend items. What I'm really in love with is the new assortment of sweaters, which are right on-trend with soft fabrics and textures, along with the cropped styling (but not too cropped). Sweaters have all the right details—rips, cables, hoods, mixed mediums—and range from $54 – $87, for a great gift anyone will be ready to snuggle up in!
STYLING TIP: Wear a high-waisted jean with a shorter sweater or layer a long top or tank underneath for some extra coverage.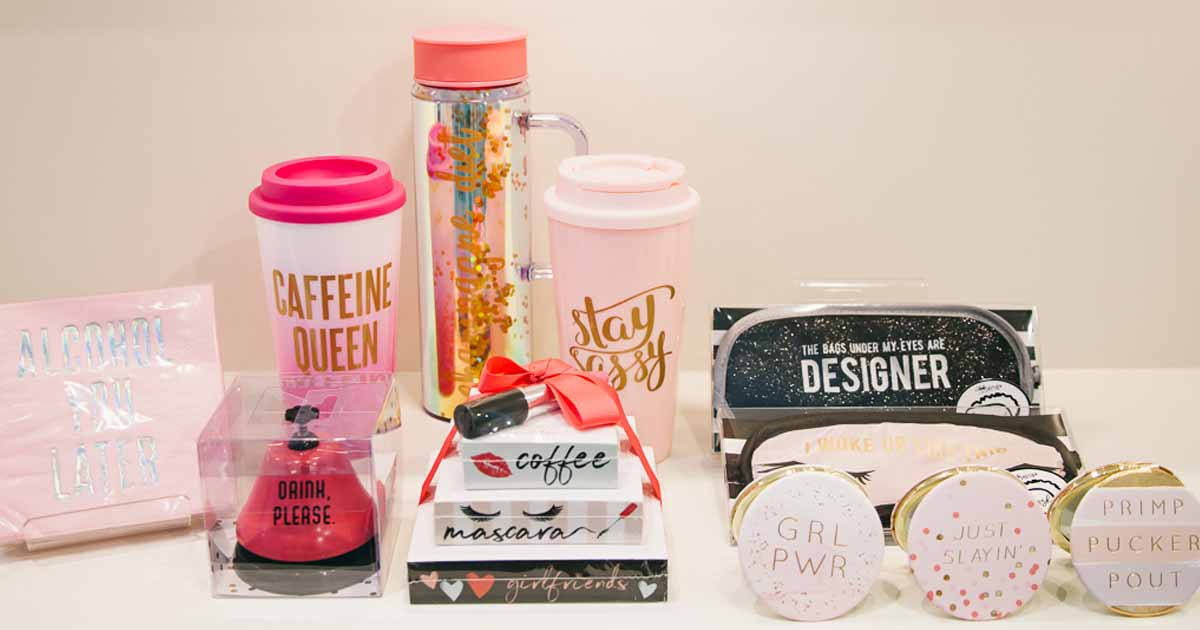 Photo courtesy of Leigh's.

The fashionista vibe is clearly important to a stylist. I found fun gifts at LEIGH'S that really fit that category. Leigh's is most definitely known for carrying the brands you want and unique styling—and this season, they've added some great gift ideas that must be on your list. Quirky and unique, they all have a focus on fun, femininity and flirty. Choose from napkins, cups, eye masks and many more. Items shown here range from $9 – $24.
STYLING TIP: Instagram worthy! I love featuring fashionista items that give a message with my cute outfits, for some extra fun.
ANOTHER IDEA ...
How can I not talk about something near and dear to my heart? Consider the gift of STYLE!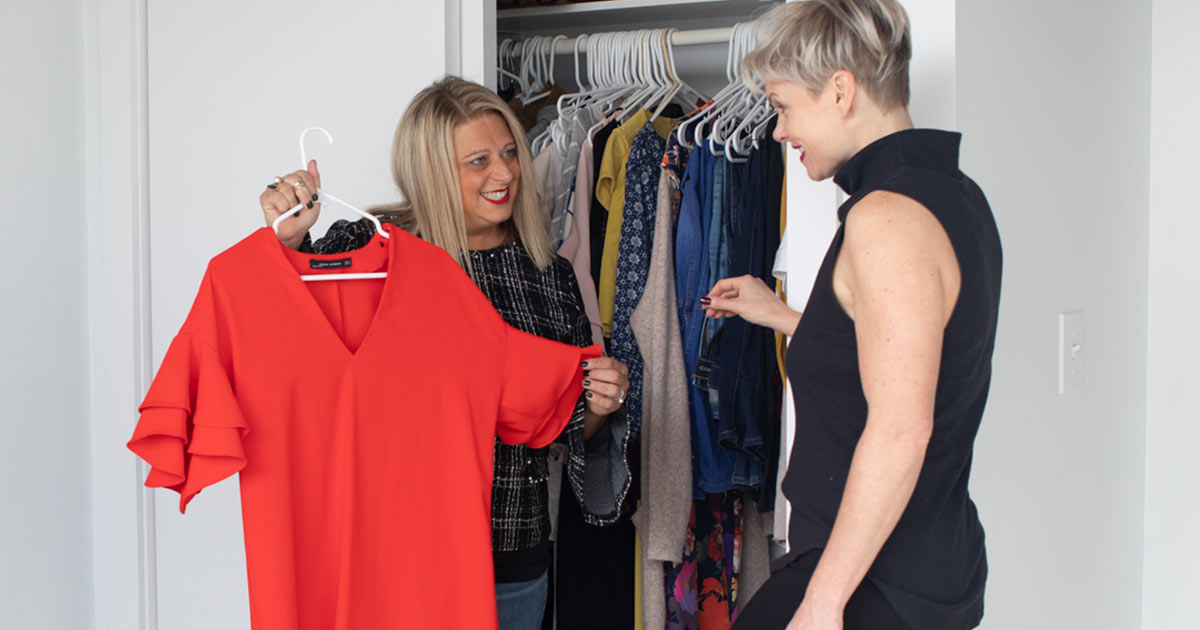 Photo courtesy of Michelle Krick Styling.
Try giving a wardrobe analysis or styling session as a gift for a loved one—or to yourself. I've heard it all about stylists: "I can't afford a stylist." "I don't have enough clothes to have a stylist." I'm here to tell you times are changing. Investing in you and feeling good about yourself is where it's at. And you don't have to spend a fortune to have this fun service.
MICHELLE KRICK STYLE focuses on making women feel confident, at any age, size or price. You don't have to spend a lot to look and feel great! It's about how you build your style and how you put your outfits together.
Visit Michelle Krick Style to explore the services and purchase a gift card through the contact tab. All services are $100 an hour.
STYLING TIP: Did you know black isn't always the most flattering color? It doesn't matter what hue an item is: The fit is what's really important. Don't always go for black; focus on the fit!
Michelle Krick is a fashion expert, wardrobe stylist and personal shopper serving West Michigan.