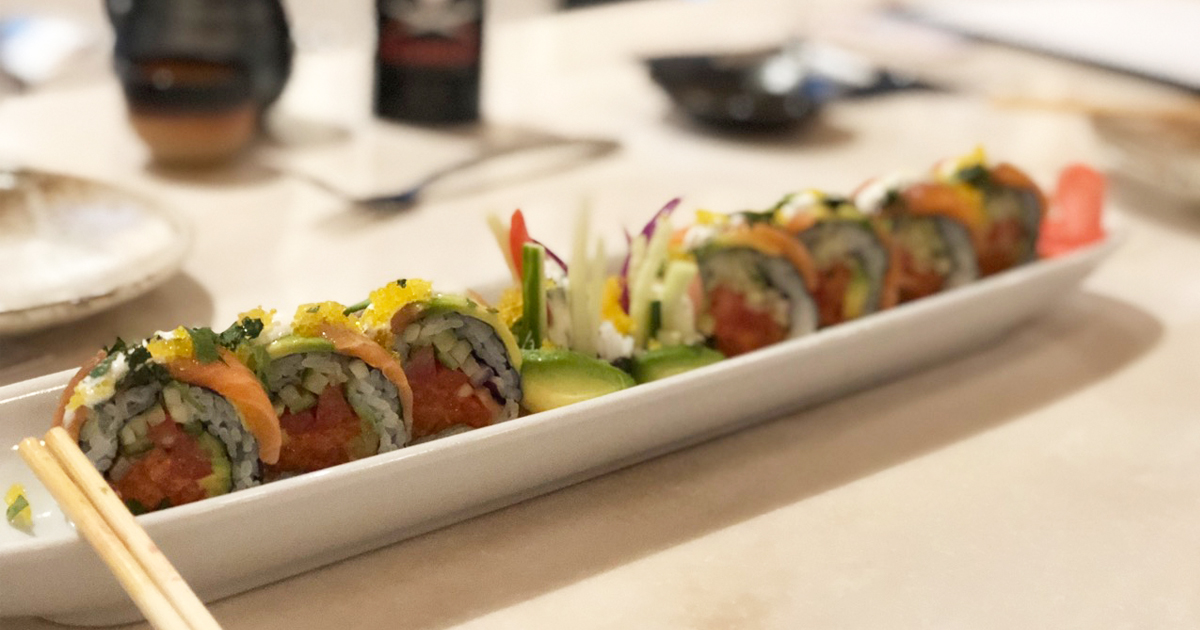 Currently on Facebook, there are a lot of posts providing a series of questions to ask your kids or spouse about yourself. Asking these questions certainly provides insight on what they see in your daily activity.
When I asked both boys, "What does Mommy say a lot?" their response was unanimous: "Why do I have to ask you three or four times to do something?"
When asked what my favorite thing to do was, Spencer enthusiastically replied, "Forced Family Fun." (Yes, we have a theme in our family.)
But the quickest and easiest answer for both was, "What's Mommy's favorite food? "SUSHI!" (Yes, they know their mom.)
Through our travels, Jason and I have had the pleasure of eating some of the most amazing sushi. In Costa Rica, it was fresh off the boat and it melted in your mouth. Islamorada has fresh, yet unique and different rolls.
Macku Sushi in Chicago makes the top of our list! Macku's omakase menu highlights Chef Chan's modern approach to nigari and sashimi cuisine. The space is small and quaint, the experience noteworthy and jubilant. If you travel to Chicago—or even if you don't—check it out.
Make no mistake: You don't have to travel to get good sushi. We have great sushi right here in Grand Rapids!
Just last night, we enjoyed spectacular nigari at Maru. The restaurant's King Salmon nigari was superb! Located on Cherry Street, Maru provides good food with a vibrant scene. Tokyo Grill & Sushi has been around the longest and consistently provides a great overall experience.
Everyone has their personal favorite. Ours is JU Sushi & Lounge. The food is consistent, the atmosphere is cozy, the hospitality is top-notch and Grandma happens to live across the street, making it the most convenient date night location.
Still, we are always on a quest to try new sushi restaurants. Over the holidays, we made our way down to Ando Asian Kitchen + Bar. While it was a quest to try new sushi, we quickly learned this was an Asian kitchen with a menu including chicken wings, sushi, ramen, and meat and vegetables.
There were several things that we enjoyed about Ando. While parking on Bridge Street can be tough, Ando overcame that obstacle by offering valet service to make it convenient on weekends. The atmosphere was contemporary, warm and welcoming. We chose to sit at the bar and the service was top-notch. And options on both the wine list and menu were surprising.
We started our culinary expedition with seaweed salad and edamame. I call it an expedition, because typical items like edamame are not typical there. The edamame was wok-fired with garlic, scallions and nori—delightful! Yellowtail and scallop crudo topped the evening's specials. Both were prepared perfectly using complementary ingredients.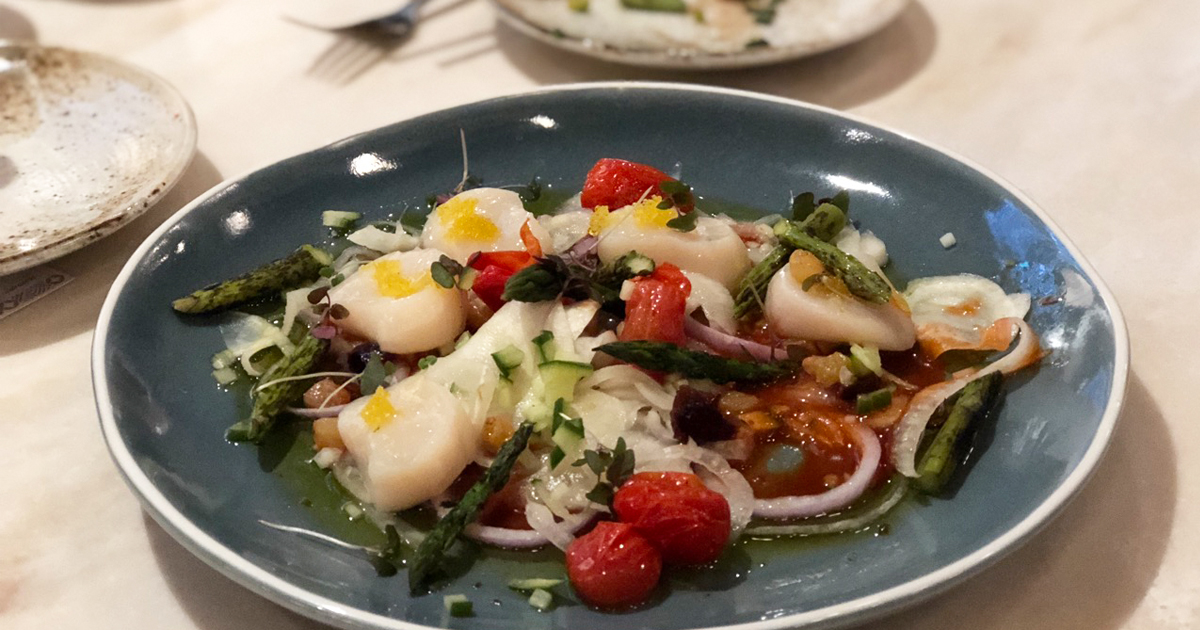 And of course, we had to try a couple of rolls. The recommendation from our server did not disappoint. Fresh ingredients combined with a decent serving size left us feeling more than satisfied with the meal. We had to go overboard and try the dessert—a caramel-salted brownie that was a perfect end to a perfect dinner. Ando is most definitely a must-try restaurant!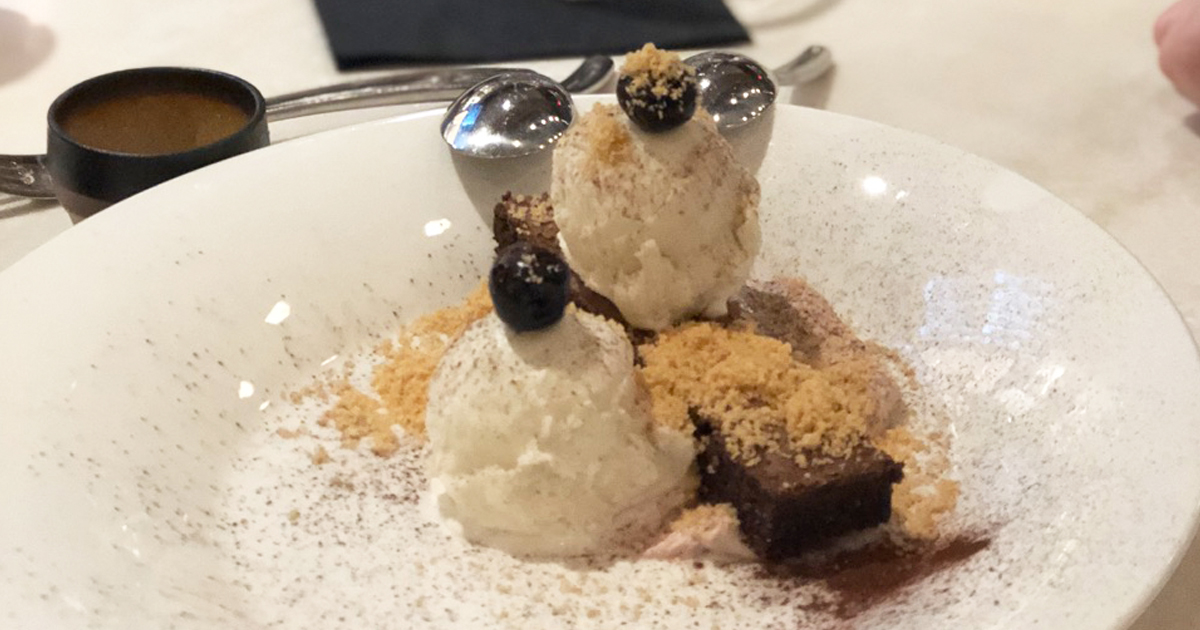 If you have any great sushi recommendations, be sure to let us know. Our quest for great sushi will continue!
Kasie Smith is the president and publisher of West Michigan Woman. She and her husband, Jason, are fans of food, travel and golf—and their twin sons, Jackson and Spencer. Watch WestMichiganWoman.com for more stops on their Foodie Tour! And click here to learn more about Forced Couple Fun.
Photos Courtesy of Kasie Smith.