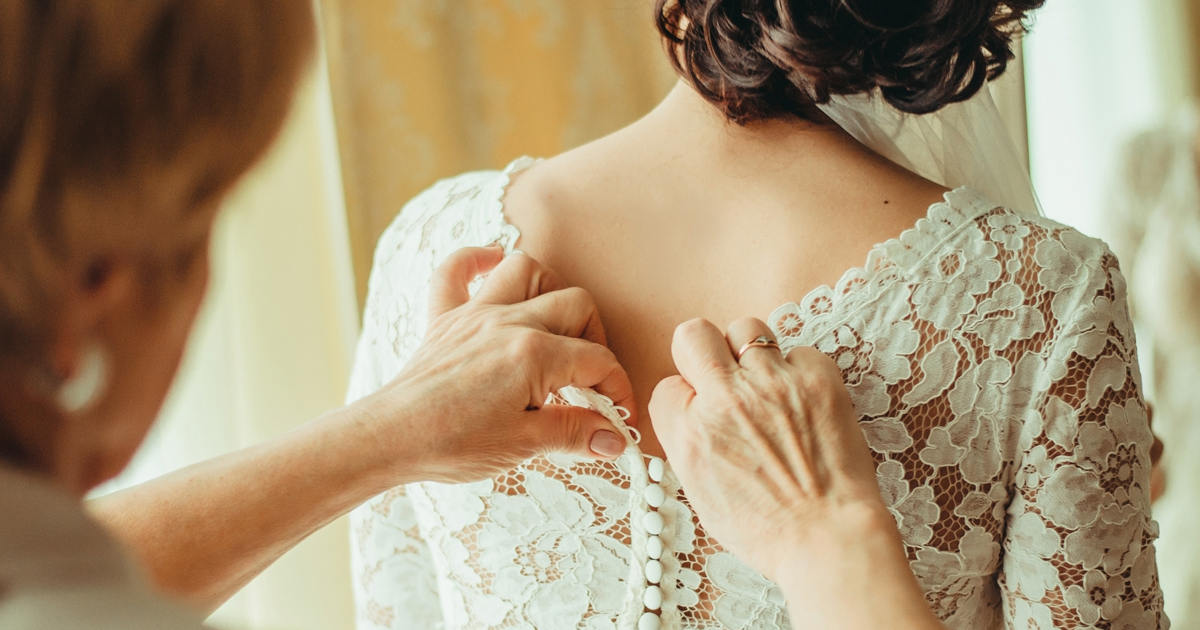 Having planned and executed my second daughter's wedding, I proclaim myself an "almost expert" Mother of the Bride. As such, I want to share my experience—complete with tips, regrets and irreverent observations.
NOTE: Some of this is sarcastic. Please have a sense of humor as you read!
You are the Mother of the Bride. You deserve to look just as beautiful as the bride—no question about it—and do not allow people to challenge you on it. Right off, order a ton of dresses online for you to try on.

PRO TIP: Make sure you know the return policy. I wasted a bit of money not realizing the fees that were in small print, but overall, I'm glad to have tried on a variety of styles and to have confidence in my ultimate purchase. It is completely fine for your guests to compliment you that day; after all, you planned, worried about and financed this incredible event, so you deserve it.

(Let me hear you say, "You go, girl!")


Line up things for the father of the bride to do while the women are doing makeup and hair on wedding day. I can't emphasize this enough—in fact, it should be my No. 1 suggestion.

Provide a list of errands for him; fake an emergency for him to attend; do whatever is necessary to keep him occupied. You must give him SOMETHING to take up time for the morning.

(Let me hear a "That's right!" from the audience).


Shoes, shoes, shoes. The unfortunate part of the process: We spend so much time on selection of our daughter's wedding gown that we completely forget about shoes, believing that will come later and is less important.

Wrong.

Find pretty, wearable shoes for this poor bride, who is going to wear them for 12 hours. Don't think she will change into flats later in the evening; that plan just destroys the bottom of her dress.

PRO TIP: Force the bride and insist upon a reasonable selection of shoes, early on. Once purchased, have her dance in them—on carpet, of course—and videotape that so you have proof that, yes, these were the shoes she claimed to be so comfortable.

Similarly, insist the bridesmaids have uniform shoes, especially if the bridesmaid dress is short. A grouping of young women wearing a weird collection of shabby shoes is distracting.

(Can I get an "I hear ya!" from the reader?)


REMEMBER: There is no "magic number" of guests to have a perfect wedding. My first daughter had 130 guests; it was a beautiful, more intimate affair where everyone got to know one another and truly celebrated. My second daughter had all the energy and excitement of 170 people being together. Both events were well-deserved celebrations.

In my view, it is not the number of people that make for a successful wedding.

It is not the venue and it is not the food.

A successful, memorable wedding and reception is due to the genuine, positive feelings of the invited guests, as well as a glowing bride and a delighted groom. This is the first and most important truth—and it not only raises the question of whether people should be invited to the wedding, but also, yes, the obligations of the guests.

First and foremost: I disagree with the concept of feeling an "obligation" to include certain people on the guest list. There is no reason for the cousin, twice removed, who you only see once a year, to be invited to the wedding; nor do you have to invite all your co-workers, just because you talk about the wedding nonstop at the office.

Weddings are about the bride and groom, and the guests should have a close relationship to the bride and groom, or at least to the parents of the bride and groom. If these people don't know the bride and groom—or parents—well, they are not going to feel as thrilled/excited/celebratory as the other guests. Moreover, they probably don't want to be there and feel an "obligation" to attend when they prefer to be doing something else.

In short, such guests are a buzz-kill—and if you didn't already know this, Mothers of the Bride are like the CIA. Yes, we hear your whispers, we know your conversations, we read your body language. Be careful: We know you really don't want to be there, and it haunts us.

Second: If you are invited, you should celebrate from beginning to end. There is nothing like the guest that shows up for the meal, only to quickly exit. The invitation didn't say, "Please come for the meal only" or "Please feel free to sulk at the table if you don't like your table assignment." The intent is for the guest to stay, socialize, dance (if you can), wear a smile and celebrate—despite any weird or unfortunate event that might take place that night.
And, yes, post your pictures on Facebook. We love that! But make sure you include a beautiful picture of the bride and groom, as well. (Unattractive pictures of the bride/groom are a no-no, of course. What are you thinking?!)
Above all, don't leave the party unless you have told the bride that she is gorgeous, the groom is sooooo handsome, and you have had a marvelous time.
(For those of you who have already been Mother of the Bride, can I get an "Amen!" to that?)
Let me tell you, with 100 percent certainty, that seeing you as the delighted, happy guest, and witnessing the loving bride and groom is the greatest reward the Mother of the Bride enjoys.
And as long as the Father of the Bride has been fully occupied all day, you will have a fantastic day.
Believe me.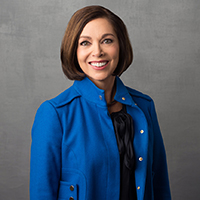 Written by Jennie Bryan, who has lived in Grand Rapids for more than 34 years and been married to her husband, Wayne, for the same amount of time. Their two daughters, Allison and Mary, graduated from Forest Hills Eastern High School and married about 1½ years apart. Jennie loved the wedding planning process and immersed herself in the details. She continues to reflect on the two beautiful weddings, recognizing that regardless of the planning and detail, the focus must be on the bride and groom—and their lifetime commitment made in the presence of family and lifelong friends.