"Work hard, play hard."
"Living for the weekend."
"Life in the fast lane."
These common phrases have all been used to describe how we approach life and view the intersection of personal and professional.
None of these statements represent my opinion of these topics.
"Work hard, play hard" makes me think of excess and extremes in both aspects of life. "Living for the weekend" means what I'm doing during the week is minimally—or not—rewarding (or potentially miserable)! And "life in the fast lane?" It highlights a fast-paced, go-go-go lifestyle.
Over the past few years, it seems to me that the idea of "work/life balance" has been a never-ending point of discussion.
I personally don't think there is such a thing as work/life balance; nor should there be.
Balance means there must be an equal distribution. As with anything, there will constantly be ebbs and flows that require us to refocus our attention and energy in one direction versus the other.
What's wrong with that?
When I first started my business, I was working at all hours and didn't see a problem with doing so. I was at a point in my life where that was acceptable. I was willing to make sacrifices. Now, I'm at a point in my life where I'm much more cognizant of boundaries and the importance of self-care.
What has helped me is being deliberate and unapologetic about what's important to me. For example, about a year and a half ago, I began silencing my notifications on my phone after 6 p.m. and on the weekends. To some, this may seem like a small thing, but I'll admit: I was nervous to try it at first. What if an important e-mail came through? What if I missed a phone call? What if ... ?
Once I made the change, it was surprising that nothing negative happened to my business.
Just the opposite.
The adjustment very positively impacted me—and my family. It was surprising how quickly I became accustomed to it.
I love what I do and it allows me the freedom and flexibility to enjoy myself, when I allow myself to. I have found that instead of losing focus or feeling disconnected after time away from work, I actually return feeling refreshed, reinvigorated and more creative.
I never want to be moving at a pace that doesn't allow me to enjoy the precious moments along the way. For me, the answer is found in having work/life integration. There's no denying the fact that your professional and personal lives will overlap and intersect. That's fine. Define what's important to you. Set boundaries and commit to them.
Most of all, give yourself permission to stop, smell the roses and dance in the rain every once in a while.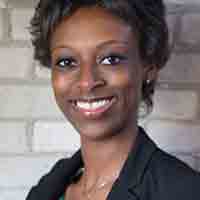 Written by Leandra Nisbet, owner of Stingray Advisory Group LLC and co-owner of Gold Leaf Designs LLC and Brightwork Marine LLC. Leandra has over 12 years of experience in leadership, sales and marketing and graphic design. She assists businesses with creating strategies for growth and sustainability through: strategic planning, marketing concept development/implementation, risk management solutions and financial organization. She is actively involved in the community, sitting on several Boards and committees. Contact Leandra Nisbet by e-mail at [email protected]!