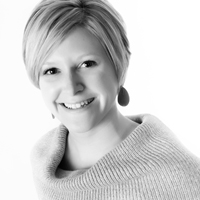 There I was, running to the fuse box in my strawberry apron, and all for the sake of cheesecake.


As an adult, I can count on one hand the times I have baked, and every time, something has gone wrong. When I cook, I throw things together, and work relying on my taste buds, not measurements and temperatures. Perhaps my most recent, nearly disastrous, experience was due to lack of attention to detail. Maybe it's just bad luck.


I wanted to make a cheesecake, heart-shaped, for Valentine's Day. My first mistake was the $4 hand mixer I bought, and tried to use for the first time that night. It didn't turn on, surprised? 


I broke my first hand mixer making banana bread (who knew getting a spoon stuck in the beaters would be so detrimental? Everyone knew? Oh, I guess it was just me then…). After that, I put the experience out of my mind until it came time to make the cheesecake. I resorted to using an emersion blender.


Needless to say, after a phone call to Mom, and my last shred of patience, I worked out all the clumps, and baked the cheesecake. But time was not on my side. My boyfriend, for whom the cake was being made, was on his way over! And of course the cheesecake wasn't baking as quickly as I thought. In order for it to cool before putting it in the fridge to hide it (produce drawer, he'd never look there!), I placed it, steaming, on a cutting board, and held it out the window until it cooled. 


The cheesecake was great, by the way. You'd never know I crushed the graham crackers with the bottom of a cup to make the crust, or blew a fuse melting the butter in the microwave. I guess the moral of the story is, one, always have a cute apron, and two, when baking, have patience, and the right tools.
Written by: Julie Kalinowski has called Grand Rapids home since birth. She is a professed lover of her Grandma's homemade Polish food, and she has a degree in advertising and public relations from Grand Valley State University.