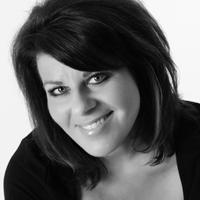 With Valentine's Day this week, I've been thinking about a love/hate relationship I have…with my bangs. Come on…you know you've been in this same relationship at some point in your life.
For me, it started back in the 70s, when as a young girl I absolutely HAD to have the same hair as Toni Tennille. For those who don't know, she sang Muskrat Love, Google it. I begged my mother to take me to her beauty shop, because that's what we called them back then, and spend the money to give me the most glorious, beautiful haircut, with bangs, that I had ever had. After the last hair was put in place, and I finally got to look in the mirror, I cried. I was devastated.
I don't cry anymore, but I do get frustrated. When I love my bangs, I want to nurture them, care for them, and keep them growing into the luxurious locks I know they can be. When I hate them, it's because they won't curl the right way or they won't stay out of my eyes. That's when I want to cut them. Thankfully, I have a wonderful stylist who puts up with my follicle mood swings.
Just like other things that go wrong or bad in our lives, we want to make cuts. Cut people out of our life, Cut things from our schedule, or just simply "cut and run." This month is about love. Caring, nurturing and appreciation all take time, just like growing your bangs out.
On Valentine's Day, I have an appointment with my stylist Katie. I think I'm going to show her, and my bangs some love. Right after I listen to the Captain and Tennille's Greatest Hits!
Written by: Jennifer Reeves is a customer-service guru, and she is known around the office for her electrifying personality and contagious laugh. When she isn't spreading cheer at Serendipity, she is relaxing at her home in Holland with her beloved daughter Mackenzie.