As Inforum's West Michigan Brand Ambassador, I thrive on helping. I spent a long career with the city of Grand Rapids and retired as city clerk. Helping people is in my DNA. And that's why I took this position with Inforum, a nonprofit whose mission is to help accelerate women's careers. I thrive on helping women make the connections they need to help them navigate their careers. Many of these connections also become friends.
We know that getting to know other women in business can feel difficult and sometimes intimidating. That's why members have created affinity groups to ease the process for other members. Gathering around common interests in an informal atmosphere makes it easy.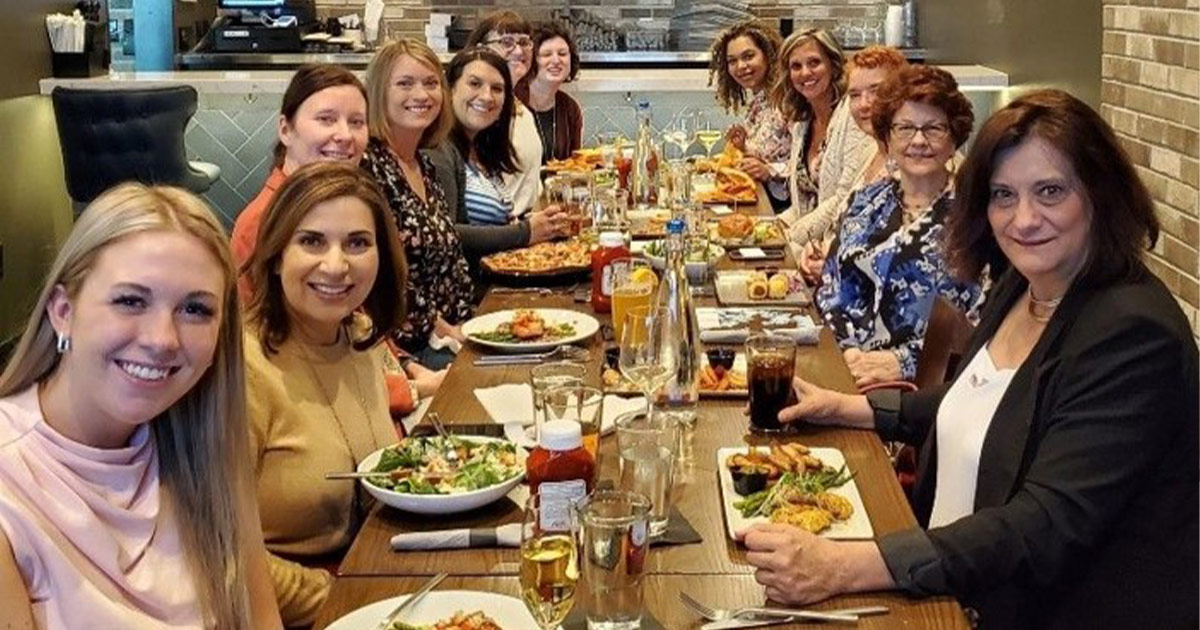 If you're not already an Inforum member, I invite you to join us and investigate these options:
Architectural, Engineering, and Construction: Focusing on creating opportunities for professional growth through developing leadership competencies and making strategic connections—all within a spirit of inclusion and support.
Being Your Own Business (BYOB): This group works to educate and assist new and experienced female entrepreneurs navigate the challenges of business organizations. We want you to feel supported and achieve clarity at every step along the entrepreneurial journey, from concept to startup to scaling.
Coffee Connections: Join this monthly meeting for low-cost networking with other Inforum members who are interested in establishing and building professional relationships.
Dinner: Meet at a local restaurant to network with other Inforum members. Bring plenty of business cards.
Lakeshore Lunch Affinity Group: Join this group for a cup of coffee and make strategic connections with others who are interested in establishing and building professional relationships.
Lakeshore Dinner Affinity Group: The same as the lunch group, except it's dinner.
Lend a Hand of West Michigan: Members participate in volunteer activities in the greater Grand Rapids area, gaining the opportunity to develop closer relationships with other Inforum members, meet volunteers from other organizations, and give their time and effort to worthy causes.
Lunch: Feed your mind. Feed your stomach. Feed your network!
ManufacturingNEXT: An extension of our ManufacturingNEXT industry group, this group discusses industry matters, leadership development, and technical subjects pertinent to manufacturing, along with building strategic industry relationships and offering manufacturing facility tours.
Words & Wine: Join this relaxed gathering at a local restaurant to discuss recent reads and enjoy a lively interactive discussion. The group encourages members to suggest books for subsequent monthly book club get-togethers.
Young Professionals Network: This group was formed to bring together younger members who are looking to network, develop relationships, and overall look to better themselves in their personal and professional lives.
Membership information can be found here and more details about our affinity groups are found here.
Come join us!
Darlene O'Neal is the West Michigan Brand Ambassador for Inforum, a 501c3 nonprofit whose primary membership groups are in West and Southeast Michigan. You can reach her at [email protected].
Courtesy of Inforum.
Photos Courtesy of Inforum.