Listen closely … Do you hear that? It's not the rustling of the changing leaves, nor the humming of the birds preparing to fly south. That buzz you hear is the lingering frenzy of excitement following the inaugural year of Taste of Hope: A Chefs Competition! And the good news is the event is back for another year on November 6, 2023, ready to tantalize taste buds while raising life-saving funds for the American Cancer Society.
In fall 2022, it had been a decade since this powerhouse cancer-fighting organization held a gala in West Michigan. Last November, that finally changed! Building off an idea that was birthed in New York and coupled with some strong volunteer knowledge and experience, Taste of Hope: A Chefs Competition burst onto the fundraising scene and was an instant success.
Innovation, creativity and boldness are all necessary ingredients to stirring up a flavorful event that everyone wants to be part of. Just like the elements of an award-winning dish, Taste of Hope requires just the right blend of brilliance to serve up the perfect treat; and a treat it was, indeed.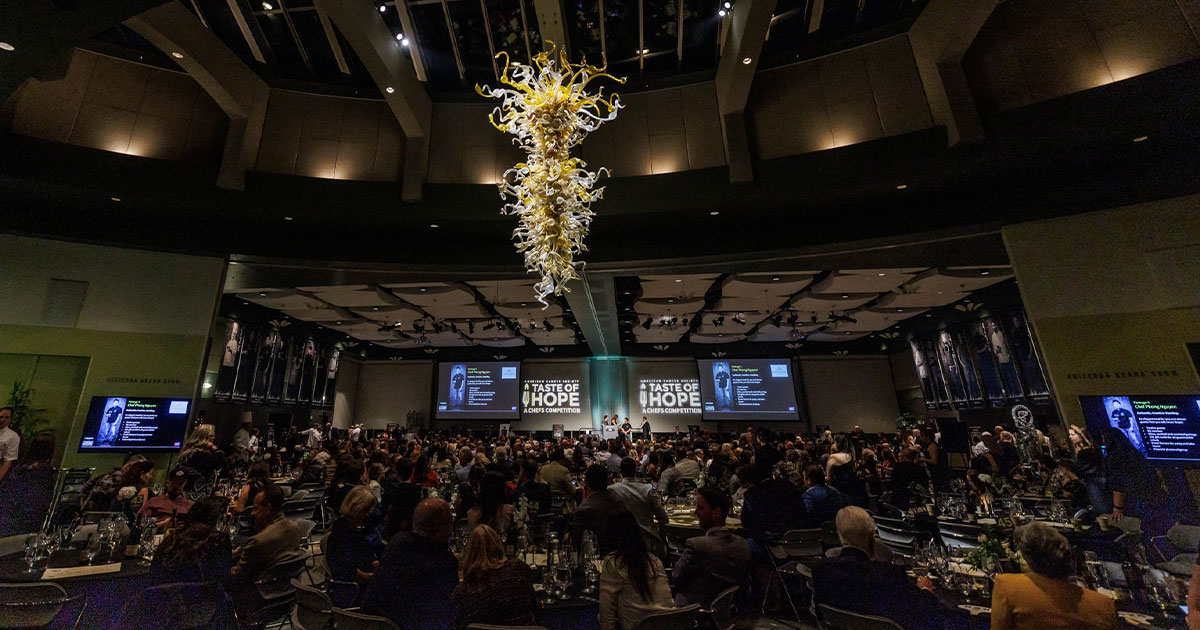 "We attend a lot of fundraising events in a year," said Stacey Gnewkowski, Owner of Onalee's Boutique. "This is by far the most fun event we have ever attended."
Many organizations that were in attendance share in Gnewkowski's statement, raving still to their friends and colleagues about the fun that was had at Taste of Hope. While the Taste of Hope team has a lot to live up to for the event's second year, they—just as the absolute best Bundt cake would do—will rise to the occasion.
Anchored by two ambitious co-chairs, Culinary Cultivations' Shawn Kohlhaas and Meijer's Annette Repasch, Taste of Hope: A Chefs Competition is already sold out for 2023, with an expectation to exceed $300,000 in life-saving dollars raised for the fight against cancer, surpassing last year's total of nearly $250,000.
And while we know that there is such a thing as too many cooks in the kitchen, there's no such thing as too many volunteers at Taste of Hope. Volunteers are at the heart of what we do and if you want to be part of sticking a fork in cancer, we have a spot for you.
You can get more information on this opportunity by reaching out to Susan at [email protected].
Courtesy of American Cancer Society.
Photos Courtesy of Arrae Creative.